About the owner of Talem Home Care – Denver:
Mariah Colangelo encourages you to experience the passion we have at Talem Home Care that makes us so successful in helping others live their life to the fullest. Her commitment to you is that you will always have someone on your side helping you navigate though the challenges we face as we age. She is honored to be in a position to help and want to thank all of those who have and continue to allow the Talem team to be a part of your life!
The holidays are intended to be a joyous time. However, for certain parts of the population in the Greater Denver area, that's not always the case. In particular, senior adults may find that the holidays are difficult to navigate. This is especially true for seniors who live alone and have outlived spouses, siblings, friends, and maybe even children.
Not every senior is in a position to meet people with similar interests and decide to share their home. Those who live alone face the potential for loneliness at any time, but especially during holidays that are built around being with others.
Reaching out to seniors who may be lonely during the holidays will make a difference. Even the smallest gestures matter. Today, senior expert Ms. Mariah Colangelo from Talem Home Care – Denver advisors share some holiday tips for seniors that will help you understand the extent of this issue and what you can do to help.
The Matter of Senior Loneliness in the US and Locally in Colorado
How prevalent is senior loneliness in the United States? One indicator is the number of seniors who live alone throughout the country. According to a study conducted in 2019 by the Pew Research Center, the number of US citizens over 65 who live alone is over 12 million.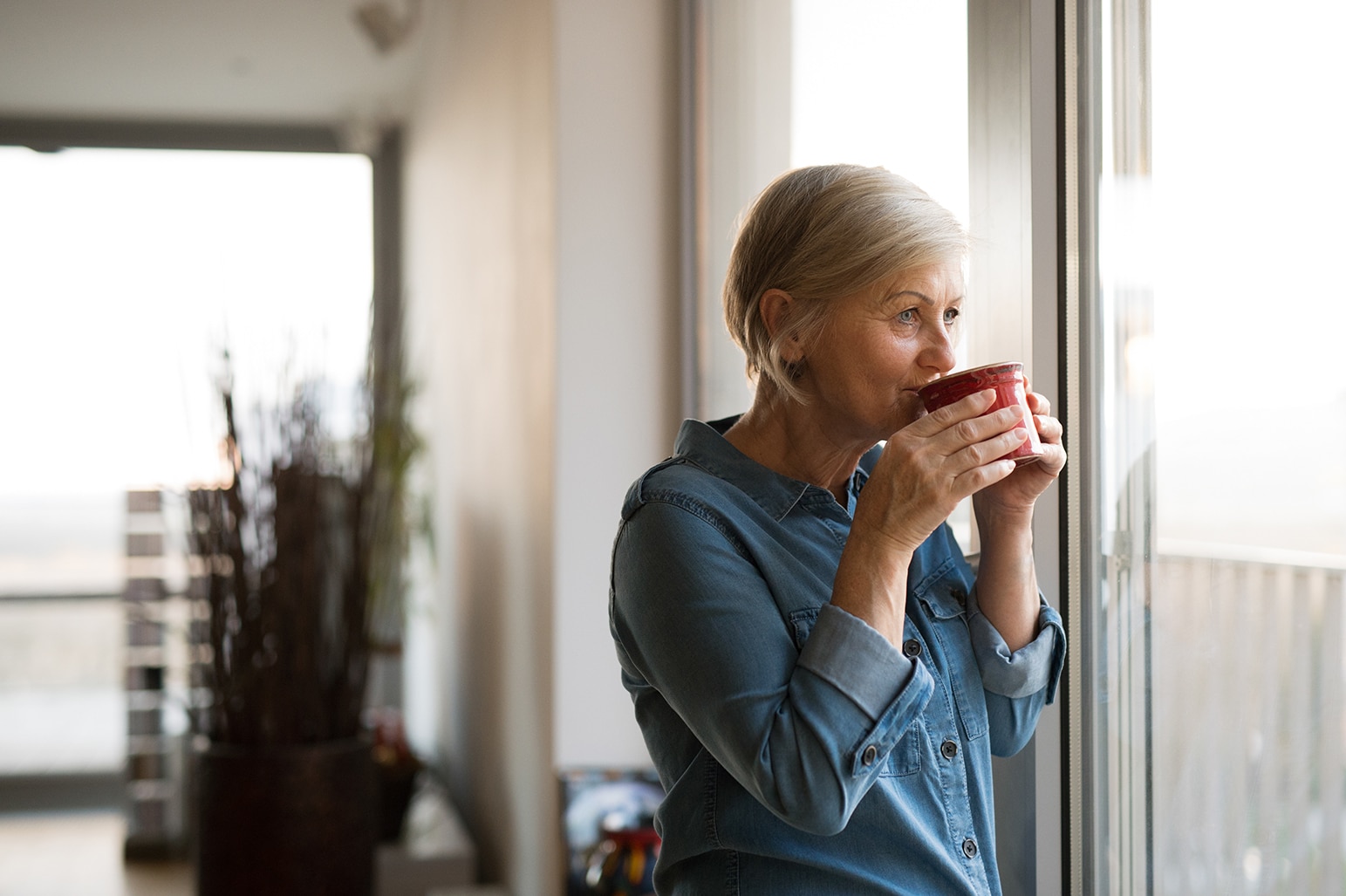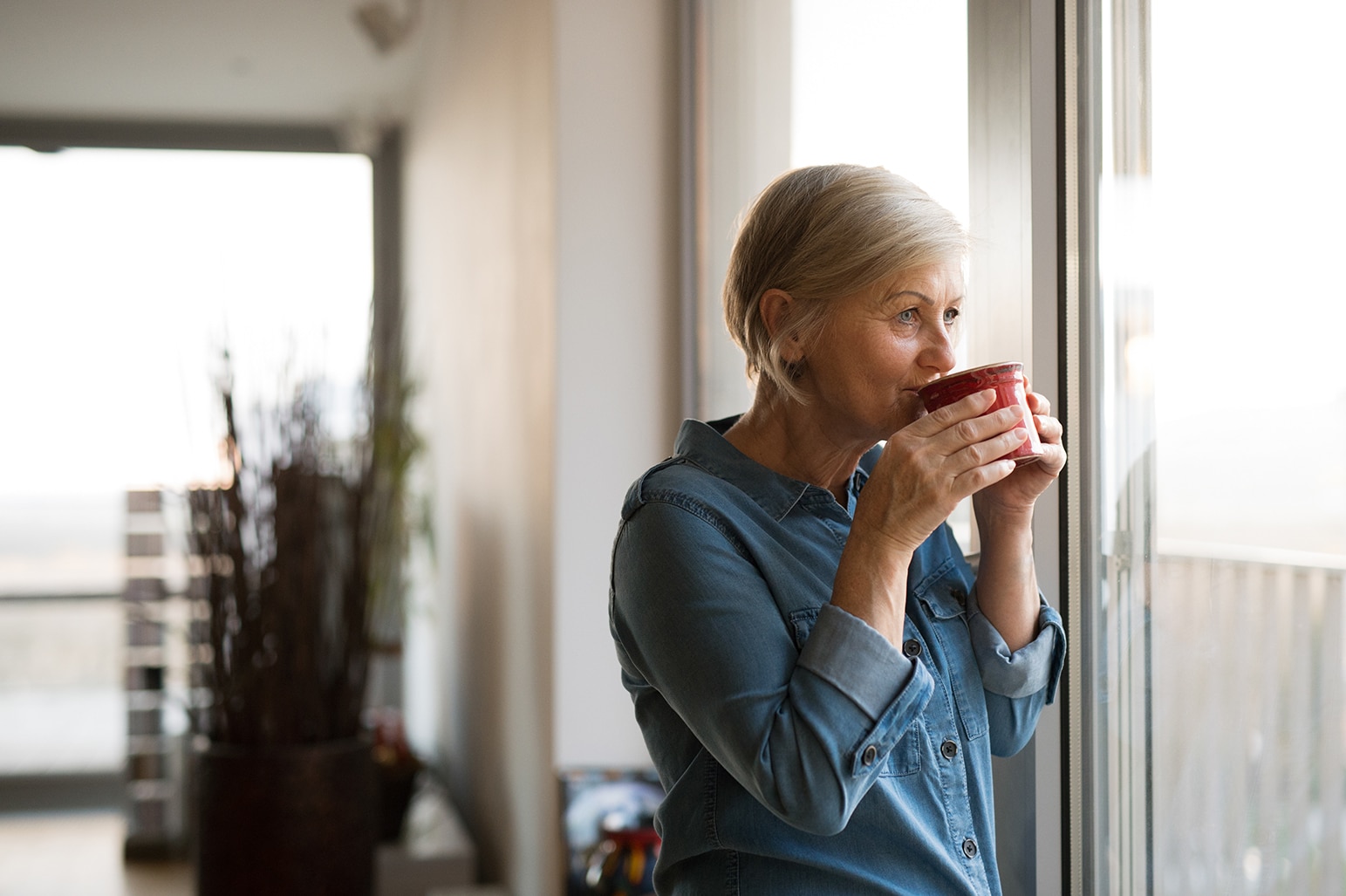 On a more local level, the potential for seniors to live alone is very real.
While it's true that living alone doesn't automatically translate into loneliness, the odds of being lonely may increase. In like manner, seniors who are living with others may not be alone but still experience loneliness, especially those who have taken on the role of a caregiver of someone suffering from Alzheimer's or dementia. Care should be taken to gauge the individual circumstances before making general assumptions.
Holiday Activities to Amuse and Entertain Seniors in Denver
Finding things to do with seniors that they will find enjoyable and get them out of the house just requires a bit of creativity and time. Many are probably things you already do with your spouse and friends. If your elderly loved one lives in the same area, consider including them.
Be sure to take into account their physical ability, tastes, mental capacity and medical requirements when planning something. Fortunately, there are activities that many seniors will enjoy. Here are a few ideas:
Tour of Lights: Many families have a tradition of driving around the city to check out the best decorations. If this is not something you do, maybe it is a good time to start a new tradition. Young and old alike can get joy from looking at the lights.  Check sites like NextDoor for maps with the best- and worst- lights. Make a thermos of hot cocoa and find a station playing carols and make an evening of it with your family and elderly loved one.
Holiday Movie Night: From the old classics like Miracle on 34th Street to modern classics like Elf, there are plenty of choices that will please anyone. Old favorites like "Rudolph" can bring back a lot of good memories for you and your elderly loved one. Have a movie night at least once before the Holiday season ends with all your favorite snacks.  Build a fire and hot cocoa and settle in for the show!
An Evening of Caroling: The power of music, singing and laughing together can bring joy and make wonderful memories that you and your elderly loved one can cherish for years to come. Gather around a piano, guitar or radio, whatever you have, and sing your favorites.If you don't personally have an elderly person in your life, there is probably a senior living community close to you.  Many of them have pianos on site. Volunteer your time to bring some holiday cheer to the residents. Get someone to play and invite others to join in. Gather around the piano and sing holiday tunes.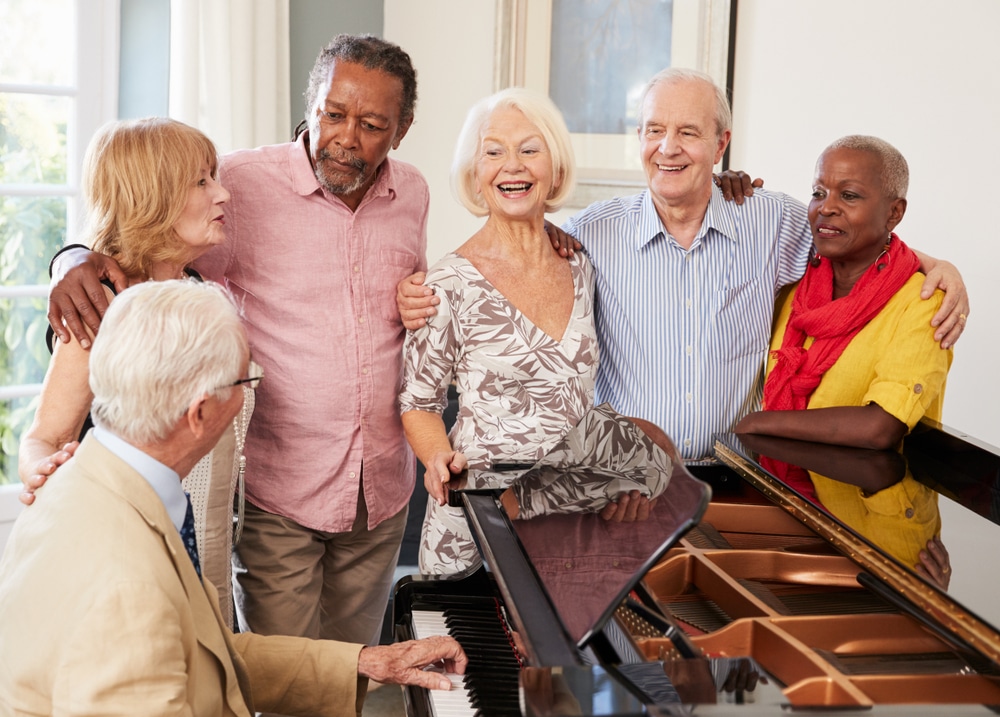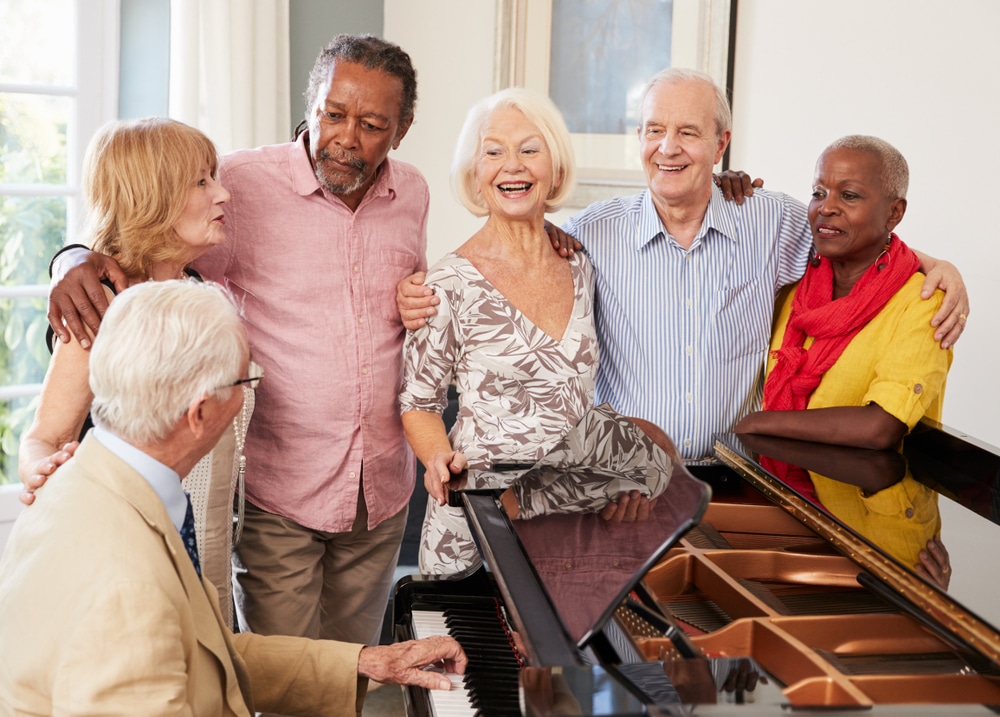 Hold a Gift Wrap Party: Seniors have a wealth of experience when it comes to wrapping holiday gifts. Even those who have arthritic hands can provide suggestions about matching paper and ribbon, offer ideas for wrapping unusually shaped items, and even come up with some innovative ways for alternative wrapping if the paper runs out.

Find local attractions or events to attend.  Here are some local favorites:Seniors in Denver, CO will have a lot of fun climbing on the Jingle Bus and taking the 40-minute tour that visits the most festive locations in the city. Cocoa and cookies are on hand, and the cost is minimal for those who live on fixed incomes.
Gifts For Seniors: Practical and Fun Options That Bring a Smile to Their Faces
The joy of receiving a gift never fades. The thing to remember is that gifts for seniors don't have to be something expensive or intended to impress. In many cases, gifts that are obviously selected with a great deal of thought will be treasured long after the holidays are over. Here are some gift ideas to consider:
A Custom Photo Album: This can include photographs of family, friends, and even places that have meaning to the senior. Interspersing the photographs with anecdotes will make it all the more personal. Thanks to software and online tools, it's possible to use templates and design the album, then have it printed by a professional.
Customized Calendars and Puzzles: Use the same basic idea for a customized calendar or puzzle. The calendar can feature dates that are special to the senior, such as birthdays and anniversaries. Use images that speak to those events or somehow connect the senior to them. For the puzzle, choose a photograph with special meaning and have it made into a puzzle that can be put together with relative ease.
Gift Certificates: This practical gift becomes more personal when it's to a restaurant, local shop, or an online venue that the senior loves. You can also create your own gift certificates that can be exchanged for some service, like cleaning the house, one home-cooked meal, or a day trip to somewhere special. Don't forget the idea of a gift certificate that would provide a full spa day. Or if you have a single parent or one of our parent's care needs weighing heavily on the other, why not pull together as siblings and offer a half day a week of home aid, companionship or reprieve care from Talem Home Care – Denver for a gift that keeps on giving all year round.
A Conversation Game: This one is an interactive gift that allows everyone involved to share anecdotes in turn, the senior included. They can have to do with past family events, the town where the senior grew up, or any other topic that the senior would enjoy. This type of remembrance and storytelling is good for everyone, especially those who are beginning to experience memory loss. Consider making an audio recording that can be listened to again and again.
Ideas for Supporting Seniors During the Holiday Season
What can you do to support senior relatives, neighbors, or someone who is a member of a club or house of worship where you're involved? There's quite a bit that you can do. Here are some ideas to ponder:
Include the senior in the holiday planning: When talking about what to do and see, get input from the senior. Listen to what they would like to do and include those events. Make sure to embrace the suggestions with enthusiasm.
Prepare special treats or meals: There's likely some type of food that the senior associated with the holiday season and happens to love. Prepare it and give it as a treat or include it in a meal. You may even want to ask the senior for the recipe that should be used for the preparation.
Bring out the photo albums: Set aside an afternoon or evening to pore over old photos. What you learn may come in handy when you prepare that special photo album as a gift. You may also learn some family lore that no one has ever mentioned before.
Discuss Memories of Yesterday: Conversations that start with questions about the past can conjure up happy memories that chase away the blues. It's also a memory exercise that may prove helpful for those who worry about losing themselves as they age. Ask specifics, like a favorite piece of music, a favorite television show growing up, or the job that was the most satisfying.
Treat your senior with dignity: Be respectful and listen to the conversation. Laugh at corny jokes, keep the conversation light, and ensure that you pick up on any cues of what the senior wants to talk about next. That conveys the sentiment that you are there to spend time with them because you want to be there.
Safety Matters: General Precautions to Keep Senior Safe as Well as Happy
While the pandemic is fading in some areas, now is not the time for anyone to let down their guards. This is especially true when spending time with seniors during the holidays. Make use of common-sense guidelines to protect them even as you protect yourself.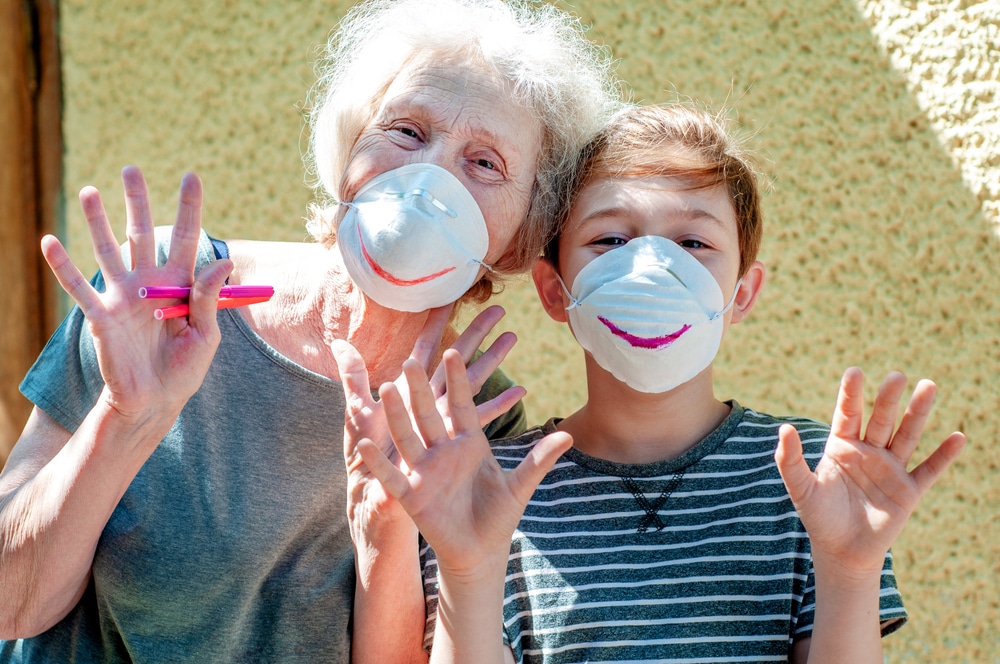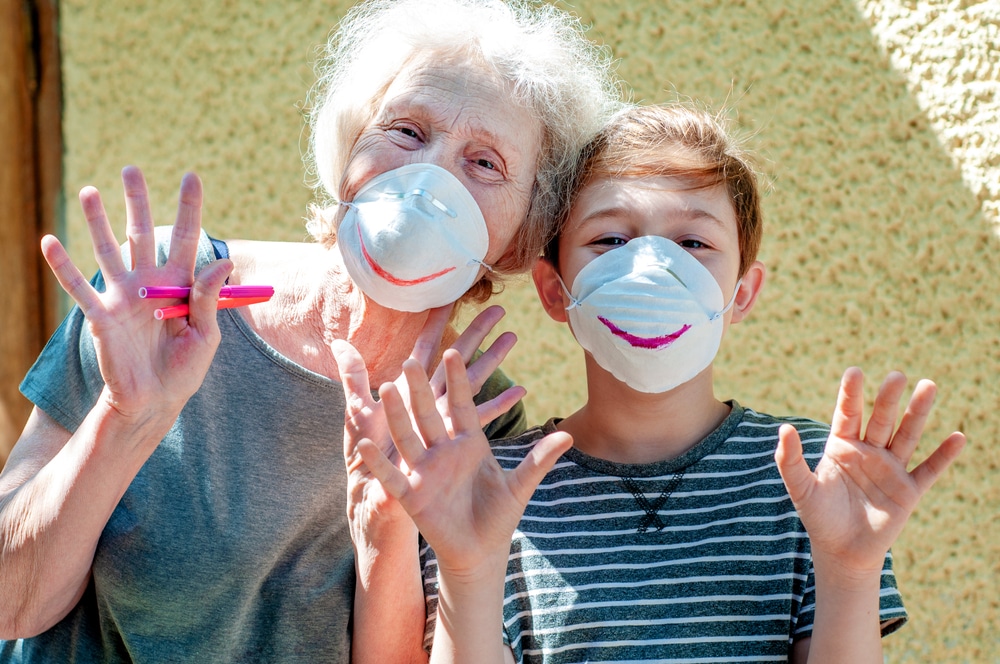 Masks are to be worn at all times. This is especially important when participating in activities in relatively crowded spots. The masks come off when seated at the restaurant table and not before.
Social distancing is still a thing. When possible, maintain at least a minimum of three feet. This is true even if you move in for a quick hug; return to the three feet once the hug is finished.
Sanitizing areas where you will gather is a must. While you would clean regularly anyway, take extra care. It never hurts to keep hand sanitiser within reach during any activities.
If anyone is feeling a little ill or has the sniffles, reschedule activities. Tests should be made just in case. If they come back negative, it will be time to set a new date and time.
Remember the senior's comfort level when it comes to being around people right now. Smaller and more intimate events may be best this year if there are concerns about possibly getting the virus or being asymptomatic and passing it on.
The Bottom Line
There is no doubt that many seniors can tell you a lot about experiencing a lonely holiday. Even so, that's not the way things have to be. By remembering the elderly at Christmas, the holidays can be a magical time rather than a rough one.
By choosing to reach out and commit to enjoying holidays with seniors in Greater Denver, you have an influence on how the season is perceived. In short, you can be the reason why seniors enjoy the holidays rather than find them rough. Now's your chance to be the magic; don't pass up the opportunity.
If you have an elderly loved one that is living alone and you worry about their ability to properly care for themselves, yet are not ready for assisted living, consider in-home care.  Talem is a professional home care agency that offers in-home visits to help seniors with basic care needs, cleaning and some medical needs.
We invite you to schedule a free consultation with one of our local specialists to discuss how in-home care can be a huge benefit to both you and your aging loved one. Contact Talem Home Care – Denver today at (720) 664-8711.  We will answer your questions, help you understand the costs and discuss our many different services with you.

Latest posts by Talem Home Care & Placement Services
(see all)