Get in Touch For Home Care Services
We would love to hear from you! Please fill out the form below and we will contact you shortly.
Home Care Services For Seniors in Brookfield
If you're looking for quality home care in Brookfield, WI, you've come to the right place. Talem Home Care and Placement Services is committed to providing seniors with the best in-home care, focusing on personal care that's tailored to each individual's needs. Our team understands the importance of promoting independence while ensuring the safety and well-being of seniors. We've created a supportive environment that encourages senior friendly activities, keeping their minds sharp and bodies active.
In Brookfield, we're dedicated to serving others, providing a level of home care that's second to none. We have built a reputation for delivering compassionate and reliable care, making them a trusted choice for seniors and their families. You can rest assured that your loved ones are in capable, caring hands in Brookfield.
In-Home Care Services in Brookfield
In your search for non-medical assistance, consider us—we're committed to making life easier and more comfortable for the elderly in their own living spaces. Our experts in providing support with daily activities, such as personal care, meal preparation, and transportation to appointments. 
Our passion is to serve others, to enhance the quality of life for seniors, and to provide peace of mind for their families. They believe that with the right support, seniors can remain independent and continue to enjoy their homes. Our team is dedicated to providing compassionate, personalized care that respects the dignity and worth of each person they serve. Service with heart—that's our promise.
Non-Medical Home Care in Brookfield
You can get quality non-medical assistance and companionship in the comfort of your own environment with non-medical home care in Milwaukee, WI. 
Non-medical home care refers to help and support in the home that does not require a medical skill. Non-medical home care provides seniors with a variety of services, ranging from light housekeeping, meal preparation, and transportation, to assistance with bathing and dressing. Care is often provided by trained professionals skilled in assisting others with both Activities of Daily Living and Instrumental Activities of Daily Living (see below for definition of ADL's and IADL's).  The levels of care for non-medical home care cover and include:
Companion services:

Helping combat isolation and depression.  Provides supervision or assistance in recreational activities, or just simply visiting someone and being their friend.

Homemaker services:

Assisting with IADL's like house cleaning, shopping, or meal preparation.  

Personal care services:

Assisting with ADL's like bathing, dressing, toileting, exercise, or any other personal care task
These services can be done in 1-hour visits or up to 24-hour care.
Additionally, non-medical companionship can offer emotional support and friendship to seniors who need it. Caregivers provide these services in a respectful and caring manner, allowing seniors to remain independent and active. Non-medical home care providers are experienced in providing quality care that is tailored to the individual needs of each senior. They are dedicated to helping seniors live their best life and providing them with the support they need.
Find Home Care Services in Brookfield, Cudahy, Delafield, Franklin, Greendale, Greenfield, Hales Corners, Milwaukee, Mukwonago, Muskego, New Berlin, Oak Creek, Oconomowoc, Pewaukee, Shorewood, South Milwaukee, Waukesha, Wauwatosa, West Allis, Wisconsin and surrounding areas.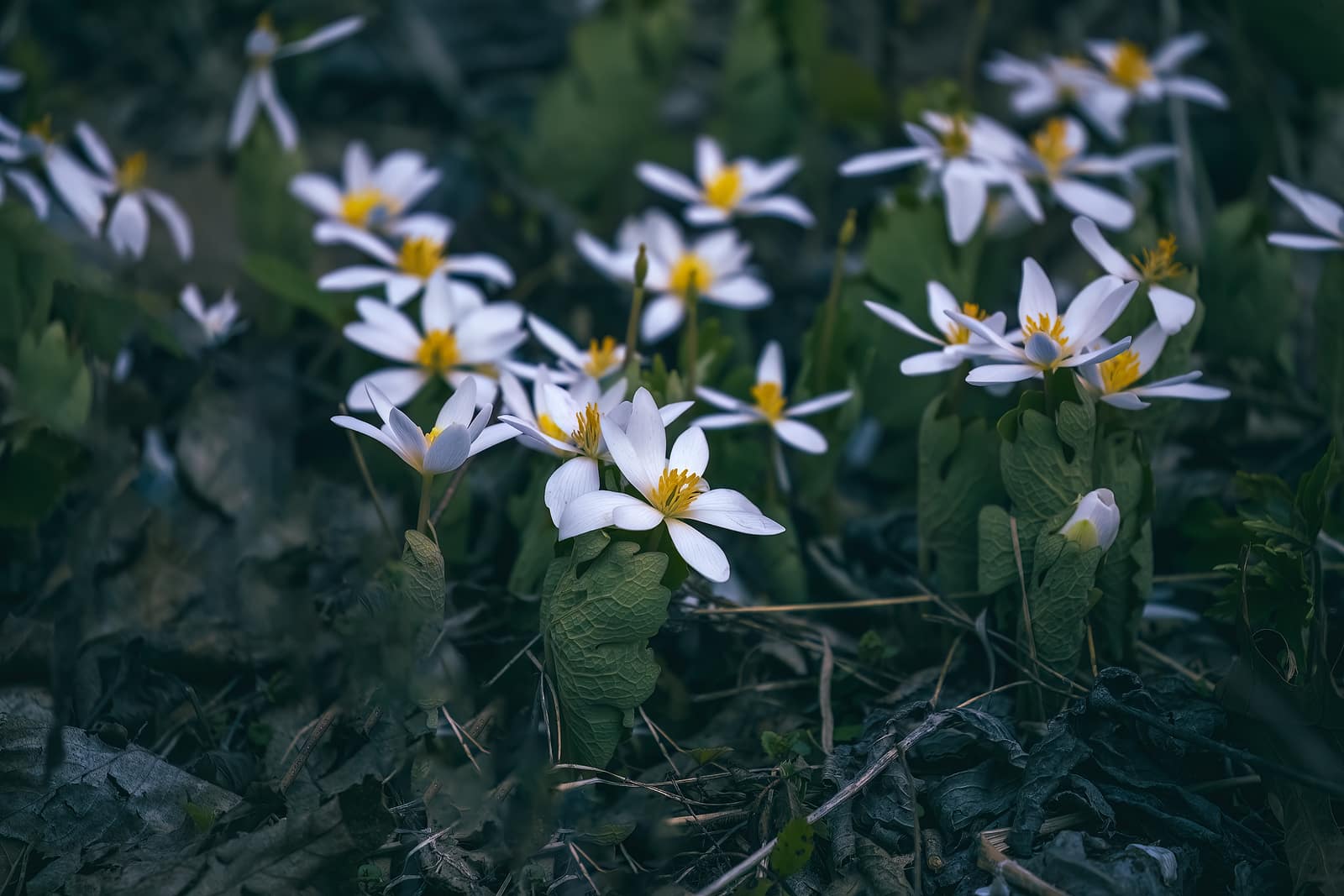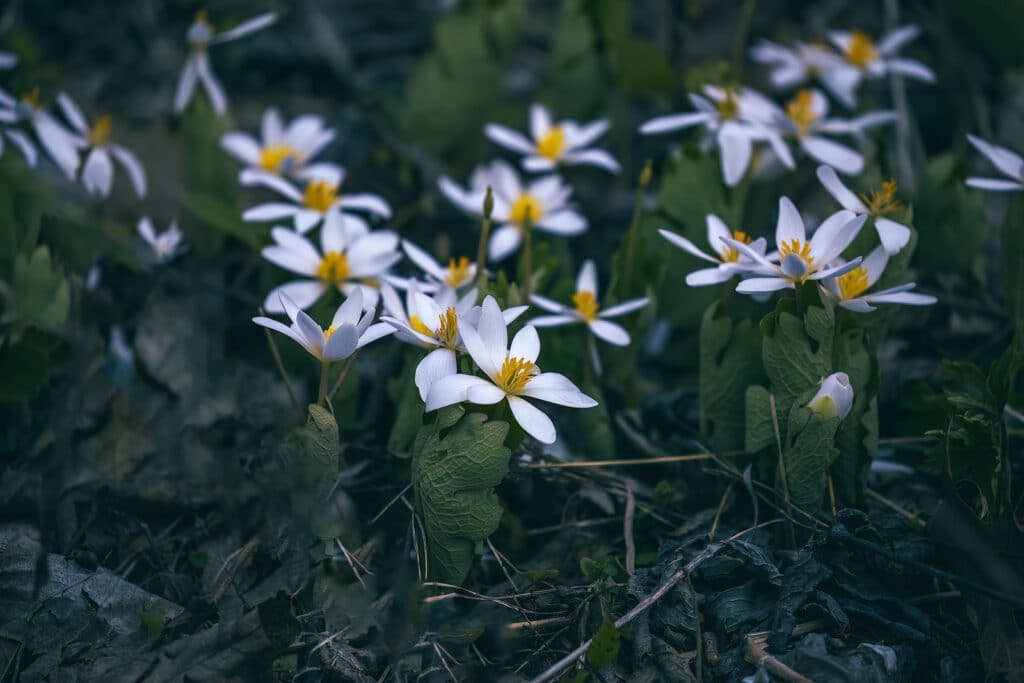 Learn more About Us and what sets us apart from the rest. Our leadership, mission, values and vision have allowed us to shine above the rest.
How Do Home Care Services Help Family Caregivers with Respite in Brookfield
You can give yourself a much-needed break from caregiving by taking advantage of respite care. Home care assistance, also known as in-home care, can provide a much-needed break for family caregivers of seniors. Respite care services offer a variety of activities and options that can give family caregivers a break from the daily tasks of caregiving. These activities can range from providing companionship and helping with household chores to providing transportation and helping with personal care tasks.
Respite care can be tailored to the needs of the family caregiver and the senior. It can provide the family caregiver with a temporary break from the daily responsibilities of caring for their loved one, allowing them to take a break and recharge. Respite care also provides seniors with quality care, companionship, and access to activities and services that can be beneficial to their overall well-being. In-home care services can be utilized on an as-needed basis, or on a more regular basis, to provide the family caregiver with the break they need while providing the senior with quality care.
Our skilled and dedicated leadership team has been working in health care for over 20 years. Click here to see the rest of our Care Services.
Skilled Home Health Care in Brookfield
Talem Home Care does not provide these services in any of our offices.  However, we do partner with many fantastic skilled home health agencies and we can help you find the agency of your choice.  They provide services that require the skill of a clinician to oversee the care.  These clinicians can be nurses, physical therapists, occupational therapist, or certified nursing assistants.  They can help with wound care, injections, therapy, and other medical needs. In most cases, this level of care is paid for by Medicare.
Hospitals Near Brookfield, WI
You'll find several top-notch hospitals near Brookfield, WI. Ascension SE Wisconsin Hospital is among them, providing a range of healthcare services to the local community. They're committed to delivering quality care with compassion and have a diverse team of experts who are dedicated to transforming healthcare and making a difference in people's lives.
For those who have a passion for serving others, these hospitals offer opportunities to join their team and contribute to their mission. They're not just focused on healing patients, but also on nurturing the health of the entire community. They're looking for individuals who share their dedication to service and teamwork.
These activities involve helping the elderly or disabled with activities of daily living (ADL's) and instrumental activities of daily living (IADL's).  ADL's and IADL's are the everyday key life tasks that we need to do to live independently and safely at home.  They could include activities like:
ADL's:
Bathing, getting in and out of the shower, washing one's face and body.

Feeding, cooking meals and sometimes helping someone to get food from a plate into one's mouth. 

Walking, exercising, or getting around the house. This is sometimes referred to as  "ambulation."

Keeping one safe while they use assistive devices like a walker or wheelchair.

Getting dressed and groomed, helping someone get dressed, combing of hair, or assisting in managing one's personal appearance.

Toileting, getting to and from the toilet, using it appropriately, and cleaning oneself.

Transfers, changing body position from one to another. Getting out of bed or out of a chair. This can also include the ability to stand up from a bed or chair in order to grasp a walker or other assistive device.
IADL's:
Managing finances, like paying bills.

Managing transportation, either driving or escorting someone to appointments like a hairdresser or doctor.

Shopping and meal preparation. Shopping for clothes, food, and other items.

House cleaning and home maintenance. Cleaning bathrooms, kitchens , doing laundry, keeping one's living space reasonably clean and tidy.

Managing communication, helping to write emails or letters or help setting appointments.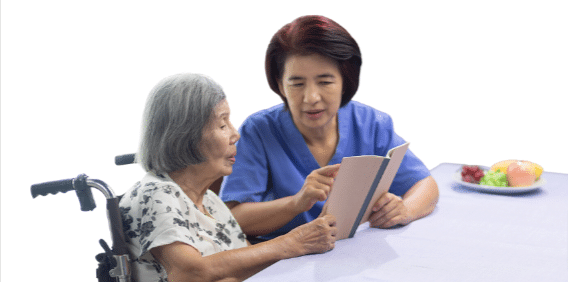 Your Family is Our Family
No family should experience the stresses of aging without the needed information to make the best decision. Our Certified Senior Advisors® are dedicated to providing compassion, dedication, professionalism, and advice to give the reassurance we all need when helping our loved ones. 
Contact us today to start the conversation on how our core values and philosophy of care can help you and your family.
Are home care services available 24/7 in Brookfield?
As life progresses, the need for around-the-clock care can become necessary. Home care services provide a viable option for those looking for 24/7 support, offering a compassionate and knowledgeable team of caregivers that can be relied upon for constant assistance. With a patient, engaging approach, home care services provide an invaluable layer of comfort and support, allowing seniors to maintain their independence with the peace of mind that comes from knowing they are not alone.
How Do I Help My Senior Understand the Importance of Home Care Services in Brookfield?
It's essential to explain the value of having support in the home for your elder, so they can live in comfort and safety. Home care services can provide invaluable assistance to seniors, and it is important to ensure that they understand how these services can improve their quality of life. 
Explaining the importance of home care services to a senior is an important part of helping them to live a safe and comfortable life. It is important to be patient and compassionate when speaking with seniors about the value of home care services. 
Be sure to emphasize how the services can help them live more independently and safely in their own homes. It is also important to explain that these services are not just for seniors who are in need of extra assistance but are also beneficial for those who want to maintain their current independence. 
By taking the time to explain the importance of home care services, you can help your senior understand the value of having support in the home.
Helping Seniors Recognize the Value of In-Home Companion Care in Brookfield
Talem Home Care and Placement Services team isn't just about assistance with daily tasks—we're also dedicated to providing companion care, ensuring your loved ones never feel alone or isolated. We understand that social interaction is a crucial aspect of overall well-being. So, they make sure to engage seniors in meaningful conversations, recreational activities, and shared hobbies. 
We aren't just caregivers; we're friends who bring joy and comfort to the lives of the elderly. We are passionate about serving others, especially those in need of company and support. By providing companion care, we help alleviate feelings of loneliness and improve the quality of life of seniors in Brookfield, WI. With our team, seniors aren't just taken care of; they're loved, valued, and treated like family.
How Much Do Home Care Services Cost in Brookfield?
When it comes to home care services, the cost can vary greatly depending on the needs of the individual. Figuratively speaking, the cost of home care services is like a jigsaw puzzle, and the pieces must be carefully and thoughtfully put together to meet the unique needs of the senior. A compassionate, knowledgeable service provider should be able to provide a tailored, affordable solution that takes into account the senior's needs, budget and lifestyle. Providing seniors with the care they need in the comfort of their own home is a noble endeavor, and one that should be taken seriously.
What Questions Should You Ask Before Hiring a Home Care Agency in Brookfield?
If you're considering hiring a home care agency for your senior loved-one, it's essential to ask the right questions to ensure they get the best care possible. Here are some important questions to consider:
What type of services does the agency provide?

How much does the agency charge for its services?

Does the agency have a good reputation and does it have testimonials and reviews?
It's also important to determine if the home care agency is properly licensed and insured. Ask the agency to provide proof of licensure and insurance before hiring them. 
Additionally, you should ask about the qualifications and experience of the caregivers that will be providing services for your senior. Make sure they are qualified to provide the level of care that is needed for your senior. 
Lastly, inquire about any additional services that the agency might offer. Understanding these factors will help you make an informed decision when it comes to selecting the right home care agency.
Contact us today to start the conversation on how our core values and philosophy of care can help you and your family.
It's a place where you'd find a blend of urban sophistication and small-town charm. This is Brookfield, WI, a bustling city that's kept its heart rooted in community values. It's got a rich history that's shaped its identity, creating a unique environment where seniors can enjoy the best of both worlds.
They're not just residents; they're valued members of a caring community. It's a place where neighbors look out for each other, where the spirit of service thrives.
For those desiring to serve, Brookfield offers a unique opportunity. Its senior population is growing, creating a need for compassionate home care services. It's a chance to make a real difference, to enrich the lives of seniors by providing the care they need. In Brookfield, you're not just serving; you're building a stronger community.
Driving Directions from Brookfield to Talem Home Care & Placement Services
Brookfield
Wisconsin
Get on I-94 E from W North Ave, Pilgrim Pkwy E and I-94 ALT/N Moorland Rd
9 min (4.2 mi)
Follow I-94 E, Exit 305 A-B and I-41/I-894 E/US-45 S to Milwaukee NN/W Oklahoma Ave in Milwaukee County. Take exit 2B from I-41/I-894 E/US-45 S
6 min (5.8 mi)
Continue on Milwaukee NN/W Oklahoma Ave to your destination
1 min (0.2 mi)
Talem Home Care and Placement Services of Milwaukee
10335 W Oklahoma Ave, Milwaukee, WI 53227
Map of Driving Directions from Brookfield to Talem Home Care & Placement Services
Senior Friendly Activities in Brookfield
There's a range of activities specifically tailored for the older generation in this vibrant city. Brookfield's senior citizens aren't left behind when it comes to fun and recreation. They've got the Sharon Lynne Wilson Center for the Arts, where they can enjoy concerts and art exhibitions. They can also visit the Brookfield Public Library, offering a myriad of books and resources they can delve into.
Brookfield's Senior Center is another haven, providing a variety of programs and services that cater to their needs and interests. From fitness classes to educational workshops, it's a place where they can socialize and engage in meaningful activities. They're not just being catered to, they're being celebrated. In Brookfield, they don't just age, they thrive.