Senior Home Care in Broomfield, CO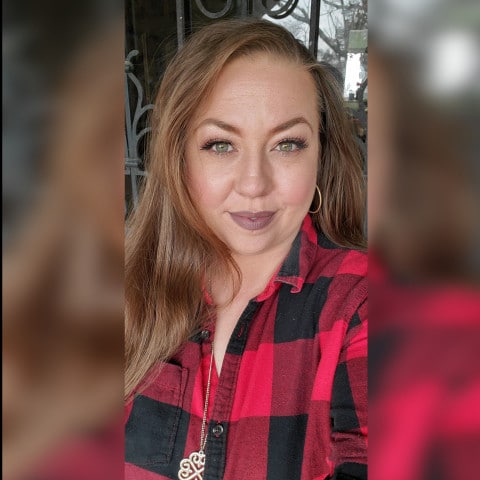 Tessa has been in senior care for 13 years. She has always had a passion for helping our senior population. As most caregivers do, she started with helping her grandmother at a young age while she lived at home. After graduating high school, she attended school for her CNA license and EMT-B certificate. She made the move to home care-based services in 2017 and has absolutely loved every minute of it. "It is so rewarding to know that I am a part of an industry that strives to keep individuals of all ages independent and safe in the comfort of their own homes."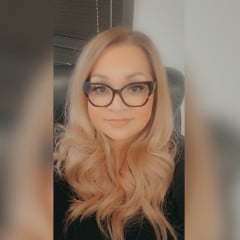 Care Coordinator and Scheduling
My name is Raylene but everyone calls me Ray for short. I was born and raised in Denver, Colorado and have been in the home care industry for almost 10 years. I started my journey as being an activities coordinator and then jumped into caregiving then on to a field supervisor and then a care coordinator. I have a huge love for cats and  usually known as the crazy cat lady. My hobbies consist of spending time with my kiddos and cats. My favorite holidays are Christmas and Halloween.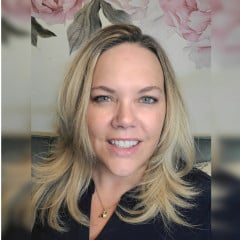 Senior Business Development Manager and Advisor
I have been involved in health care for over 20 years.  When I moved to Colorado 30 years ago from Montana, my first job was in senior care.  No matter what role I have played in my health care career, I always seem to find my way to working with the senior population, and I feel very blessed to have had such meaningful experiences.
 I have been married to my best friend for 28 years.  I have three children, a 20-year-old son and twin 19-year-old daughters…oh, and two very high maintenance Mini Aussie/Corgi mix dogs, Willow Mae and Daisy Doodles. They are very loved but also very short, sassy, and sometimes sweet!  P.S. The children are also very loved, sweet, and sometimes sassy!
As the Senior Business Development Manager and Advisor, I am proud to represent Talem Home Care in the community and health care arena.  Our team of caregivers, CNA's and support staff are dedicated to offering a level of service, consistency and care that surpasses most in the industry.  Even during the recent difficult times, caring for our clients during lockdowns, nationwide employment shortages and staffing, Talem Home Care has gone the extra mile to make certain that our clients and our frontline staff were priority! 
Empower People to Experience the Full Joy of Living
As a senior company we want to be the one place people can turn to to get the answers they need.  We want to be a trusted advisor and a resource centre to those who do not know where to go.  Over our 20 years in this industry, we have been recognized for providing unmatched support and value and for creating effective, quality, and innovative community-based long-term care support programs for the community we serve.
The Latin word Talem can be translated to empower, lead, & achieve. At Talem Home Care, we empower people to take control of their health and lead them through the complicated health care system so our patients can achieve their goal of staying independent and healthy at home for as long as possible.
Our vision is to Empower People to Experience the Full Joy of Living. That statement defines who we are as a company. Our duty is to help our staff, our clients, and our community partners achieve their goals and dreams by giving those we work with every opportunity possible to be successful.
We recognize that our staff, with all their hard work and dedication, is the single most important key to our success and we strive every day to find better ways to support and show appreciation towards our staff. Our employees enjoy a family-friendly office environment that offers flexibility in a low stress, low-pressure environment. Which in turn, allows our clients to experience the best in customer service.
Our clients experience greater self-confidence, freedom, and our support allows them to enjoy their life on their own terms
Talem Home Care – Milwaukee has a strong reputation as a responsible community citizen and has long been committed to improving the quality of life in the communities we serve.
Talem Home Care – Milwaukee recognizes the importance of balancing both work and a family life.
At Talem, we have a strong appreciation for the variety of cultural and ethnic backgrounds that shapes us into the unique individual we are today.
Our employees also have countless opportunities to grow personally and professionally. With numerous training programs and outlets for development, we ensure that our employees are continually strengthening their skill set and developing as individuals.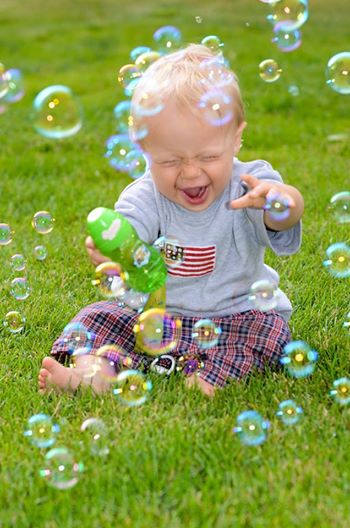 Making the World a Better Place

We are committed to improving the quality of life in the communities we serve.

We believe that family is of fundamental importance.  We recognize the importance of balance between family and work. And we strive to treat everyone we touch with the same respect, love, humility, and responsibility one would have in their own family. 

We believe that personal service is the byproduct of the systems, people, vision and culture embraced by all in our company.

Talem Home Care and our corporate owned locations, donate a portion of our profits to a local charity.
Talem Home Care has become a place where people can go to get the answers they need. Our years of experience in the senior care industry, have allowed for us to become a trusted resource and information center to get answers.
You do not need to be a client to get our help. We understand there may be times when you or a loved one might end up in the hospital, or a doctor informs you that you might face some difficult health issues. You might need help figuring out how to pay for long term care, finding medical equipment, or you might need a referral for home health, hospice, house call doctor, mobile pet groomer, or any other service that can help you as you age.
To help you find the answers you need and to get you the right quality help and services.  So, let our experienced senior advisors help by providing free care management services, advocation, resources, and support.
Our core values are the foundation on which we have built such a strong company. They reflect and support our mission, guide our decisions, our actions and how we provide service.
We invite you to be a part of this great company. Either as a client, community partner, or employee you will experience warm and compassionate people who have a deep passion to "empower people to experience the full joy of living.