Get in Touch For Home Care Services

We would love to hear from you! Please fill out the form below and we will contact you shortly.
Common Types of In-Home Care Services in Aurora
If you're looking for in-home care services in Aurora, CO, it's helpful to know the common types available. In-home care services offer assistance and support to seniors who wish to remain in the comfort of their own homes. One common type of in-home care service is companion care at home, where caregivers provide social interaction and companionship to seniors. This can include engaging in activities, conversation, and assistance with light household tasks.
Another type is personal care at home, which involves helping with activities of daily living such as bathing, dressing, and grooming. Home care services may include care management services, which involve coordinating and managing the overall care plan for seniors. These services aim to enhance the quality of life for seniors while promoting independence and well-being.
Non-Medical Home Care in Aurora
When looking for assistance in Aurora, CO, consider non-medical options to support your needs. Talem Home Care and Placement Services provides exceptional non-medical home care services for seniors in Broomfield. Their team of compassionate caregivers is dedicated to serving others and ensuring the well-being and safety of their clients.
With Talem Home Care, seniors can receive assistance with daily activities such as bathing, dressing, meal preparation, medication reminders, and companionship. These non-medical services aim to enhance the quality of life for seniors and allow them to age in the comfort of their own homes.
The levels of care for non-medical home care cover and include:
Companion services:

Helping combat isolation and depression.  Provides supervision or assistance in recreational activities, or just simply visiting someone and being their friend.

Homemaker services:

Assisting with IADL's like house cleaning, shopping, or meal preparation.  

Personal care services:

Assisting with ADL's like bathing, dressing, toileting, exercise, or any other personal care task
These services can be done in 1-hour visits or up to 24-hour care. By choosing Talem Home Care, you can have peace of mind knowing that your loved ones are receiving personalized care and support from a trusted and reliable provider.
Find Home Care Services in Broomfield, Arvada, Aurora, Boulder, Brighton, Commerce City, Denver, Erie, Firestone, Lafayette, Lakewood, Longmont, Louisville, Northglenn, Sherrelwood, Thornton, Welby, Westminster, Wheat Ridge and surrounding areas.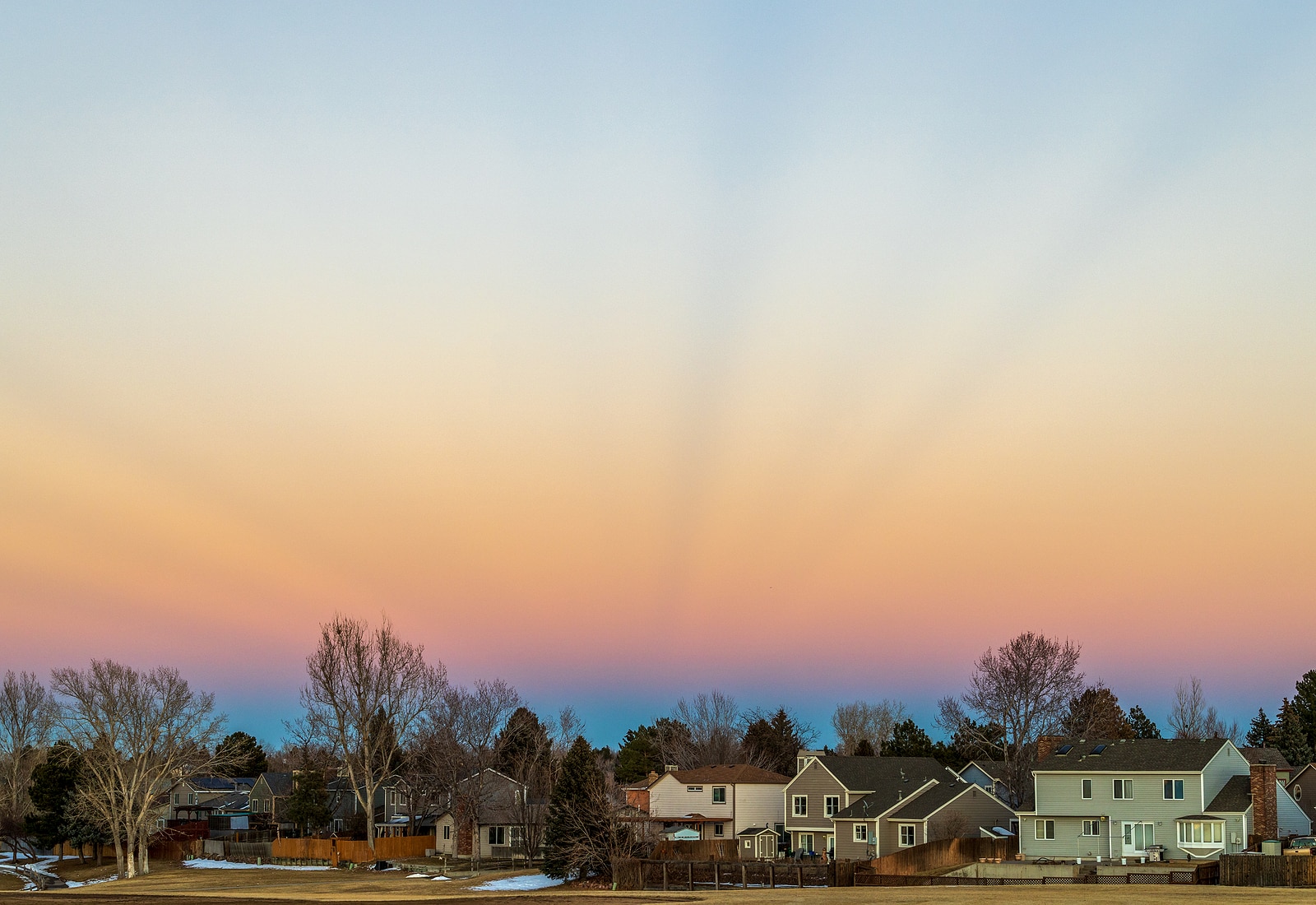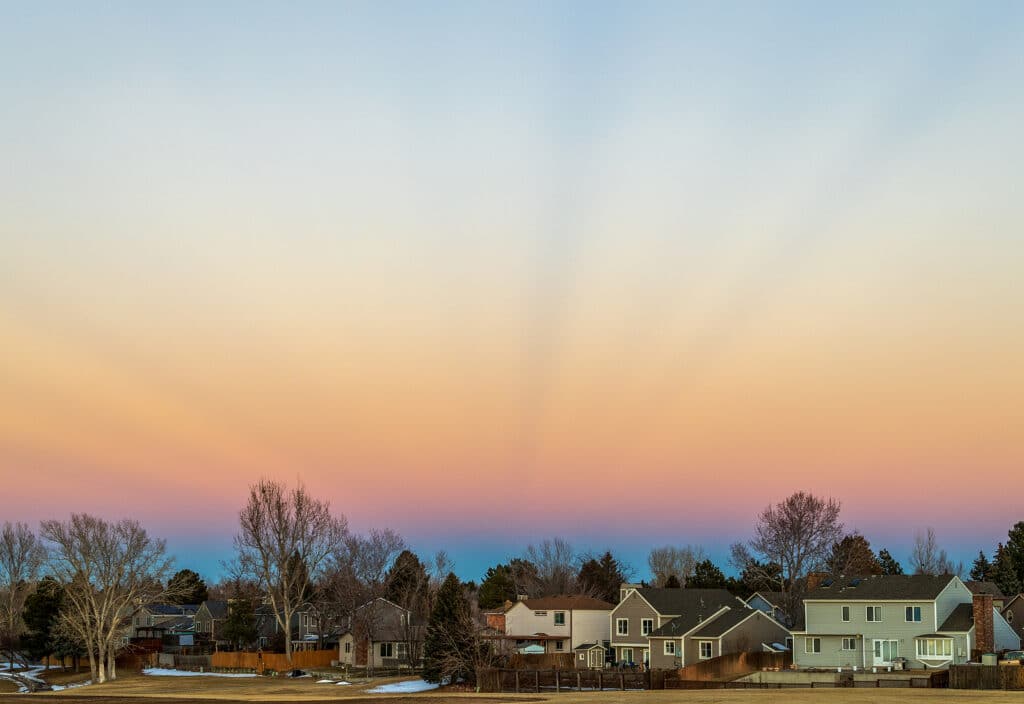 Learn more About Us and what sets us apart from the rest. Our leadership, mission, values and vision have allowed us to shine above the rest.
How Do Home Care Services Help Family Caregivers with Respite in Aurora?
You can give yourself a much-needed break from caregiving by taking advantage of respite care. Home care assistance, also known as in-home care, can provide a much-needed break for family caregivers of seniors. Respite care services offer a variety of activities and options that can give family caregivers a break from the daily tasks of caregiving. These activities can range from providing companionship and helping with household chores to providing transportation and helping with personal care tasks.
Respite care can be tailored to the needs of the family caregiver and the senior. It can provide the family caregiver with a temporary break from the daily responsibilities of caring for their loved one, allowing them to take a break and recharge. Respite care also provides seniors with quality care, companionship, and access to activities and services that can be beneficial to their overall well-being. In-home care services can be utilized on an as-needed basis, or on a more regular basis, to provide the family caregiver with the break they need while providing the senior with quality care.
Our skilled and dedicated leadership team has been working in health care for over 20 years. Click here to see the rest of our Care Services.
Skilled Home Health Care in Aurora
Talem Home Care does not provide these services in any of our offices.  However, we do partner with many fantastic skilled home health agencies and we can help you find the agency of your choice. They provide services that require the skill of a clinician to oversee the care.
These clinicians can be nurses, physical therapists, occupational therapist, or certified nursing assistants.  They can help with wound care, injections, therapy, and other medical needs. In most cases, this level of care is paid for by Medicare.
Our home care services provide essential assistance and support for seniors in Aurora, CO. With a focus on serving others, we offer in-home care, non-medical assistance, and companion care to ensure the well-being and comfort of older adults. 
Looking for medical care in Aurora, Colorado? You'll be glad to know that there are several hospitals nearby to cater to your healthcare needs. The Medical Center of Aurora is among these hospitals, who are dedicated to serving the community and providing high-quality care for individuals of all ages, including seniors. 
They have a team of skilled healthcare professionals who are committed to improving the health and well-being of their patients. These hospitals offer a wide range of services, including emergency care, surgeries, diagnostic tests, and specialized treatments.
They also have state-of-the-art facilities and advanced medical technology to ensure accurate diagnoses and effective treatments. Whether you need routine check-ups, specialized care, or emergency medical attention, these hospitals in Aurora, CO are ready to serve you and provide the care you deserve.
These activities involve helping the elderly or disabled with activities of daily living (ADL's) and instrumental activities of daily living (IADL's).  ADL's and IADL's are the everyday key life tasks that we need to do to live independently and safely at home.  They could include activities like:
ADL's:
Bathing, getting in and out of the shower, washing one's face and body.

Feeding, cooking meals and sometimes helping someone to get food from a plate into one's mouth. 

Walking, exercising, or getting around the house. This is sometimes referred to as  "ambulation."

Keeping one safe while they use assistive devices like a walker or wheelchair.

Getting dressed and groomed, helping someone get dressed, combing of hair, or assisting in managing one's personal appearance.

Toileting, getting to and from the toilet, using it appropriately, and cleaning oneself.

Transfers, changing body position from one to another. Getting out of bed or out of a chair. This can also include the ability to stand up from a bed or chair in order to grasp a walker or other assistive device.
IADL's:
Managing finances, like paying bills.

Managing transportation, either driving or escorting someone to appointments like a hairdresser or doctor.

Shopping and meal preparation. Shopping for clothes, food, and other items.

House cleaning and home maintenance. Cleaning bathrooms, kitchens , doing laundry, keeping one's living space reasonably clean and tidy.

Managing communication, helping to write emails or letters or help setting appointments.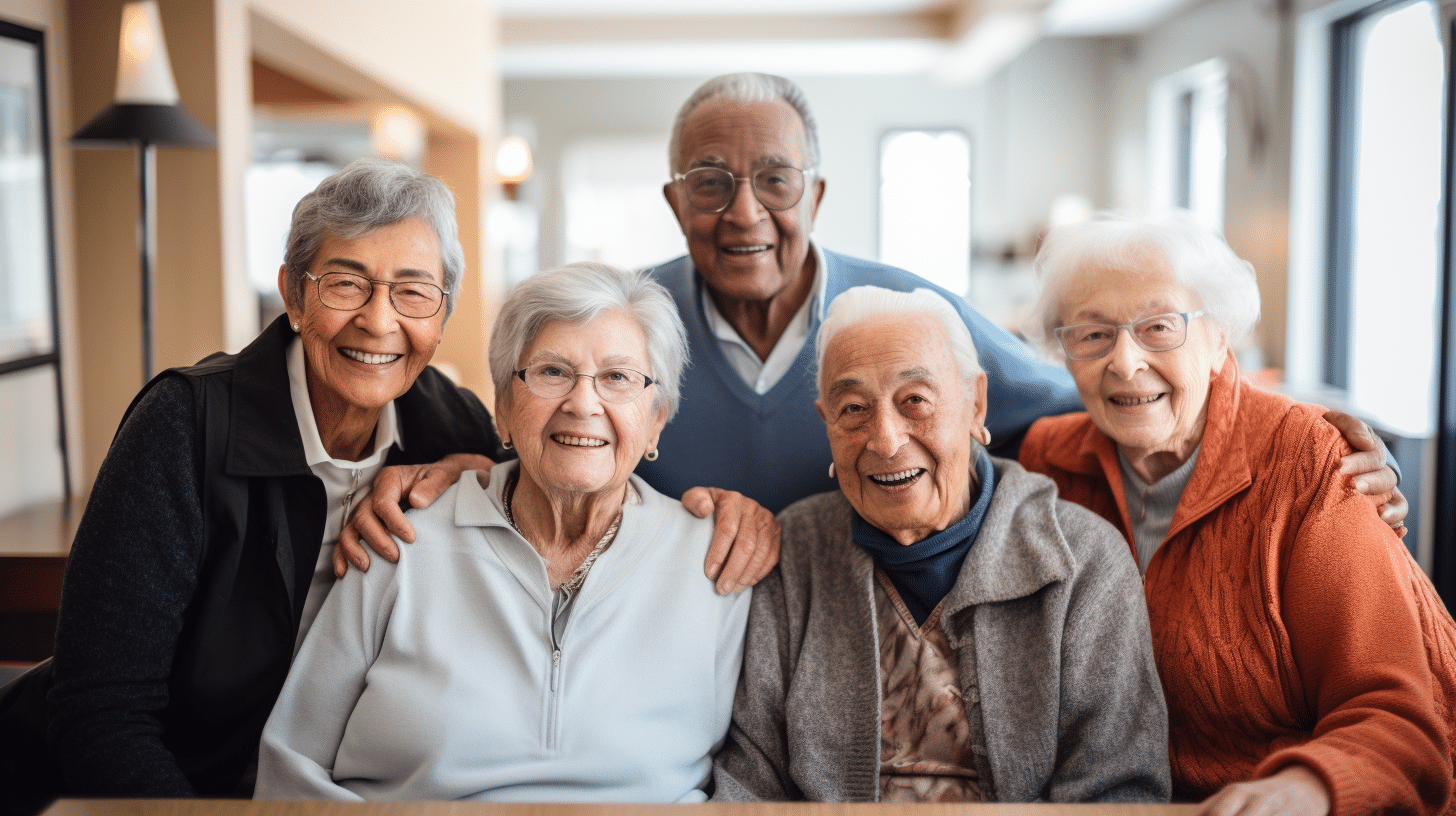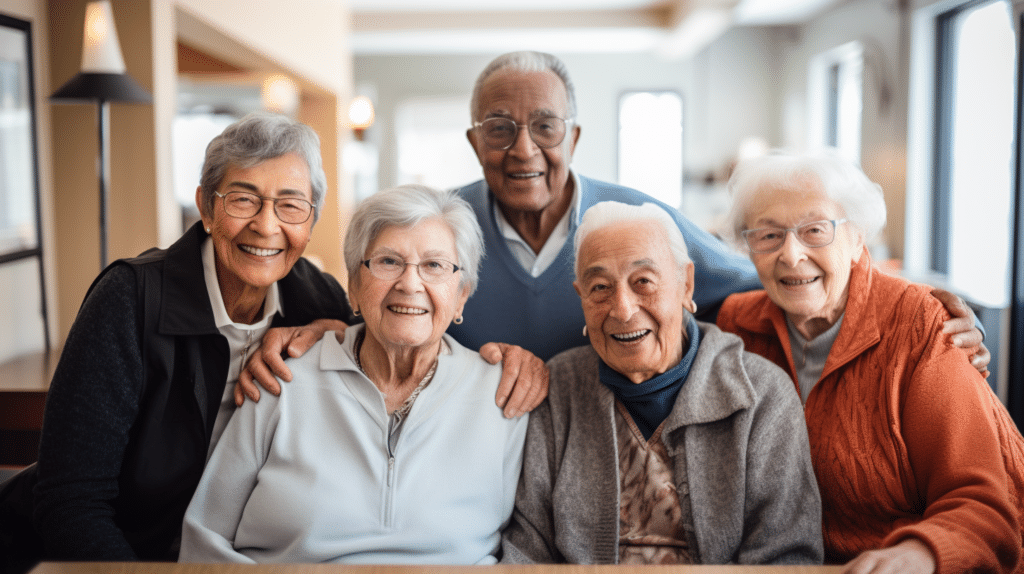 Your Family is Our Family
No family should experience the stresses of aging without the needed information to make the best decision. Our Certified Senior Advisors® are dedicated to providing compassion, dedication, professionalism, and advice to give the reassurance we all need when helping our loved ones. 
Contact us today to start the conversation on how our core values and philosophy of care can help you and your family.
Are Home Care Services Available 24/7 in Aurora?
As life progresses, the need for around-the-clock care can become necessary. Home care services provide a viable option for those looking for 24/7 support, offering a compassionate and knowledgeable team of caregivers that can be relied upon for constant assistance. With a patient, engaging approach, home care services provide an invaluable layer of comfort and support, allowing seniors to maintain their independence with the peace of mind that comes from knowing they are not alone.
In Aurora, Colorado, you'll find compassionate and supportive companionship readily available to make your days brighter. In-home care services at Talem Home Care and Placement Services offer companion care to provide emotional support, social interaction, and assistance with daily activities.
These services are designed to ensure that seniors feel valued, cared for, and engaged in meaningful activities. Whether it's going for a walk in the park, engaging in hobbies, or simply enjoying a conversation, companionship plays a vital role in promoting overall well-being and quality of life for seniors.
Our caregivers are trained to provide personalized attention and create a warm and friendly environment. They understand the importance of building trust and rapport with seniors, fostering a sense of belonging and companionship. With companion care services in Aurora, CO, seniors can enjoy the company and support they deserve in the comfort of their own homes.
Helping Seniors Recognize the Value of In-Home Companion Care in Aurora
Here at Talem Home Care and Placement Services in Aurora, CO, we are committed to serving seniors with the utmost respect, dignity, and compassion. Their dedicated team of caregivers and healthcare professionals are trained to provide personalized care that meets the unique needs of each individual. When it comes to the well-being and happiness of seniors in Aurora, CO, we are here to make a difference  
Seniors in Aurora, CO deserve the highest level of care and support in the comfort of their own homes. In-Home Care Services offers a range of comprehensive and compassionate services tailored to meet the unique needs of each individual. 
With a focus on promoting independence and enhancing quality of life, these services aim to provide seniors with the assistance and companionship they need to thrive. From non-medical home care, which includes assistance with daily activities and household chores, to skilled home health care, which offers specialized medical services, there are a variety of options available to cater to different needs.
How Much Do Home Care Services Cost?
When it comes to home care services, the cost can vary greatly depending on the needs of the individual. Figuratively speaking, the cost of home care services is like a jigsaw puzzle, and the pieces must be carefully and thoughtfully put together to meet the unique needs of the senior. A compassionate, knowledgeable service provider should be able to provide a tailored, affordable solution that takes into account the senior's needs, budget and lifestyle. Providing seniors with the care they need in the comfort of their own home is a noble endeavor, and one that should be taken seriously.
What Questions Should You Ask Before Hiring a Home Care Agency in Aurora?
If you're considering hiring a home care agency for your senior loved-one, it's essential to ask the right questions to ensure they get the best care possible. Here are some important questions to consider:
What type of services does the agency provide?

How much does the agency charge for its services?

Does the agency have a good reputation and does it have testimonials and reviews?
It's also important to determine if the home care agency is properly licensed and insured. Ask the agency to provide proof of licensure and insurance before hiring them. 
Additionally, you should ask about the qualifications and experience of the caregivers that will be providing services for your senior. Make sure they are qualified to provide the level of care that is needed for your senior. 
Lastly, inquire about any additional services that the agency might offer. Understanding these factors will help you make an informed decision when it comes to selecting the right home care agency.
Contact us today to start the conversation on how our core values and philosophy of care can help you and your family.
Nestled in the heart of Colorado, Aurora offers a vibrant and diverse community with a plethora of amenities and attractions tailored to cater to individuals of all ages and interests. Located just east of Denver, Aurora is the third-largest city in the state and boasts a population of over 380,000 residents. The city prides itself on its commitment to providing a high quality of life for its residents, with an emphasis on safety, education, and recreational opportunities.
Aurora is home to a variety of parks and open spaces, making it an ideal destination for outdoor enthusiasts. The city's expansive trail system offers opportunities for hiking, biking, and jogging, while its numerous parks provide space for picnics, sports, and relaxation. 
For those seeking shopping and dining experiences, Aurora does not disappoint. The city is home to a wide range of shopping centers, from large retail chains to unique boutiques, as well as a diverse culinary scene that encompasses flavors from around the world.
Overall, Aurora offers a thriving community with a wide range of amenities and attractions, making it an enticing destination for individuals seeking a vibrant and diverse environment to call home.
Driving Directions from Aurora to Talem Home Care & Placement Services
Get on 

I-225 N

 in 

Adams County

 from 

Potomac St
Take 

I-270 W

 and 

US-36 W

 to 

CO-121 N

 in 

Broomfield

. Take the 

CO-121

/

Wadsworth Parkway

 exit from 

US-36 W
Continue on 

CO-121 N

 to your destination
Talem Home Care & Placement Services- Broomfield
80 Garden Center Ste A6, Broomfield, CO 80020
Map of Driving Directions from Aurora to Talem Home Care & Placement Services
Senior Friendly Activities in Aurora
Promoting an active and engaging lifestyle, Aurora, CO offers a diverse range of recreational opportunities tailored to meet the needs of the senior population. With its commitment to providing a senior-friendly environment, Aurora ensures that there are various activities available for seniors to enjoy. One popular option is joining senior centers, which offer a wide array of social and recreational programs. Centers such as Aurora Center for Active Adults provide opportunities for seniors to connect with others, participate in exercise classes, engage in arts and crafts, and even take educational courses.
Aurora boasts several beautiful parks and outdoor spaces, perfect for seniors who enjoy spending time in nature. These parks offer walking trails, picnic areas, and even organized outdoor activities specifically designed for seniors. For those interested in cultural experiences, the city's museums and theaters often feature senior-friendly programs and events. Aurora's senior community also benefits from the numerous volunteer opportunities available, allowing them to contribute their time and skills to various causes. Overall, Aurora, CO is committed to promoting an active and fulfilling lifestyle for its senior population, ensuring that there are ample opportunities for them to engage in activities that suit their interests and preferences.