As a home care and placement services company, we want to be the one place people can turn to get the answers they need. We want to be a trusted advisor and a resource center for those who do not know where to go. Over our 20 years in this industry, we have been recognized for providing unmatched support and value and for creating effective, quality, and innovative community-based long-term care support programs for the community we serve.
We recognize that our staff, with all their hard work and dedication, is the single most important key to our success and we strive every day to find better ways to support and show appreciation towards our staff. Our employees enjoy a family-friendly office environment that offers flexibility in a low stress, low-pressure environment. This in turn, allows our clients to experience the best in customer service.
Home Care Services For Seniors
Home care services are an invaluable asset for seniors and their families. As our elderly population ages, home care services provide a safe and secure environment for them to remain independent and comfortable. 
Providing a range of services from respite care and daily living assistance, to medical and nursing care, home care services are uniquely tailored to meet the individual needs of each senior.
Common Types of In-Home Care Services
There comes a time in everyone's life where we, unfortunately, need to lean on others for help.  Whether you are recovering from a surgery or illness, or you are dealing with a chronic issue, getting a little extra help can keep us safe, healthy, and happy in our own home.  
This type of care is usually provided by friends, spouses, and other family members. When help is needed, a decision must be made.  "Do I help my loved one?" or "Should I bring in some extra help?"  If the decision is to bring in some extra help, you should consider a few things.  
Not all in-home services are the same, and not all in-home providers are the same.  It is essential that you understand the differences and interview and find the right provider to feel comfortable.
Non-medical home care refers to help and support in the home that does not require a medical skill.  Care is often provided by trained professionals skilled in assisting others with both Activities of Daily Living and Instrumental Activities of Daily Living (see below for definition of ADL's and IADL's).  The levels of care for non-medical home care cover and include:
Companion services:

Helping combat isolation and depression.  Provides supervision or assistance in recreational activities, or just simply visiting someone and being their friend.

Homemaker services:

Assisting with IADL's like house cleaning, shopping, or meal preparation.  

Personal care services:

Assisting with ADL's like bathing, dressing, toileting, exercise, or any other personal care task
These services can be done in 1-hour visits or up to 24-hour care.
Talem Home Care does not provide these services in any of our offices.  However, we do partner with many fantastic skilled home health agencies and we can help you find the agency of your choice.  They provide services that require the skill of a clinician to oversee the care.  These clinicians can be nurses, physical therapists, occupational therapist, or certified nursing assistants.  They can help with wound care, injections, therapy, and other medical needs. In most cases, this level of care is paid for by Medicare.
Find Home Care Services in Hartford, Avon, Berlin, Bloomfield, Cromwell, East Hartford, Farmington, Glastonbury, Kensington, Manchester, Middletown, New Britain, Newington, Rocky Hill, Simsbury, South Windsor, Wethersfield, Windsor, and surrounding areas.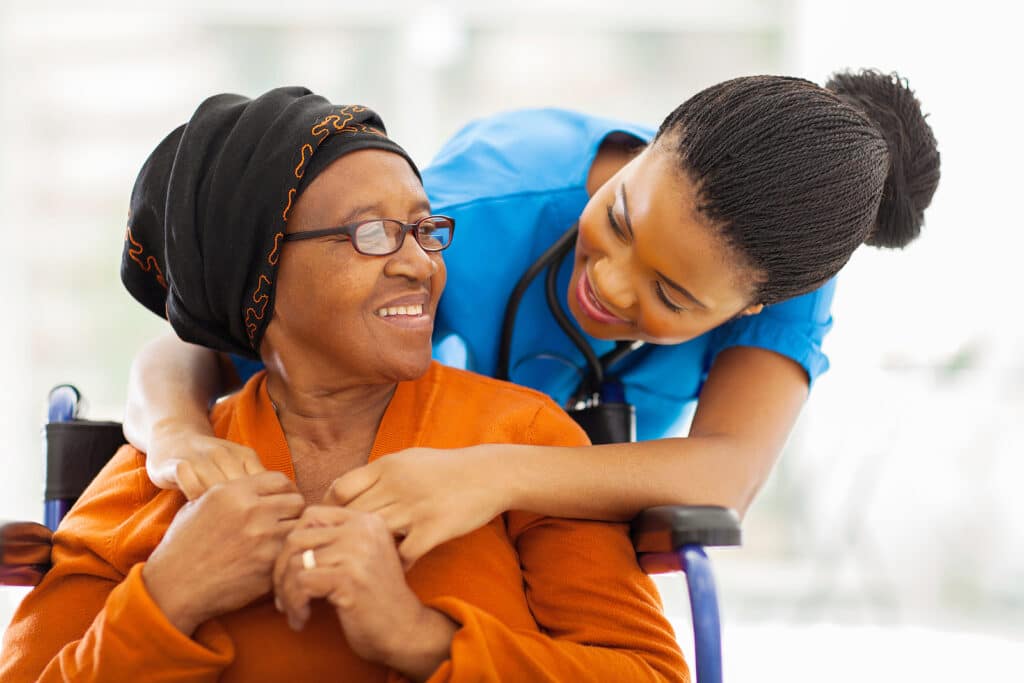 Learn more About Us and what sets us apart from the rest. Our leadership, mission, values and vision have allowed us to shine above the rest.
How Do Home Care Services Help Family Caregivers with Respite
You can give yourself a much-needed break from caregiving by taking advantage of respite care. Home care assistance, also known as in-home care, can provide a much-needed break for family caregivers of seniors. Respite care services offer a variety of activities and options that can give family caregivers a break from the daily tasks of caregiving. These activities can range from providing companionship and helping with household chores to providing transportation and helping with personal care tasks.
Respite care can be tailored to the needs of the family caregiver and the senior. It can provide the family caregiver with a temporary break from the daily responsibilities of caring for their loved one, allowing them to take a break and recharge. Respite care also provides seniors with quality care, companionship, and access to activities and services that can be beneficial to their overall well-being. In-home care services can be utilized on an as-needed basis, or on a more regular basis, to provide the family caregiver with the break they need while providing the senior with quality care.
Our skilled and dedicated leadership team has been working in health care for over 20 years. Click here to see the rest of our Care Services.
These activities involve helping the elderly or disabled with activities of daily living (ADL's) and instrumental activities of daily living (IADL's).  ADL's and IADL's are the everyday key life tasks that we need to do to live independently and safely at home.  They could include activities like:
ADL's:
Bathing, getting in and out of the shower, washing one's face and body.

Feeding, cooking meals and sometimes helping someone to get food from a plate into one's mouth. 

Walking, exercising, or getting around the house. This is sometimes referred to as  "ambulation."

Keeping one safe while they use assistive devices like a walker or wheelchair.

Getting dressed and groomed, helping someone get dressed, combing of hair, or assisting in managing one's personal appearance.

Toileting, getting to and from the toilet, using it appropriately, and cleaning oneself.

Transfers, changing body position from one to another. Getting out of bed or out of a chair. This can also include the ability to stand up from a bed or chair in order to grasp a walker or other assistive device.
IADL's:
Managing finances, like paying bills.

Managing transportation, either driving or escorting someone to appointments like a hairdresser or doctor.

Shopping and meal preparation. Shopping for clothes, food, and other items.

House cleaning and home maintenance. Cleaning bathrooms, kitchens , doing laundry, keeping one's living space reasonably clean and tidy.

Managing communication, helping to write emails or letters or help setting appointments.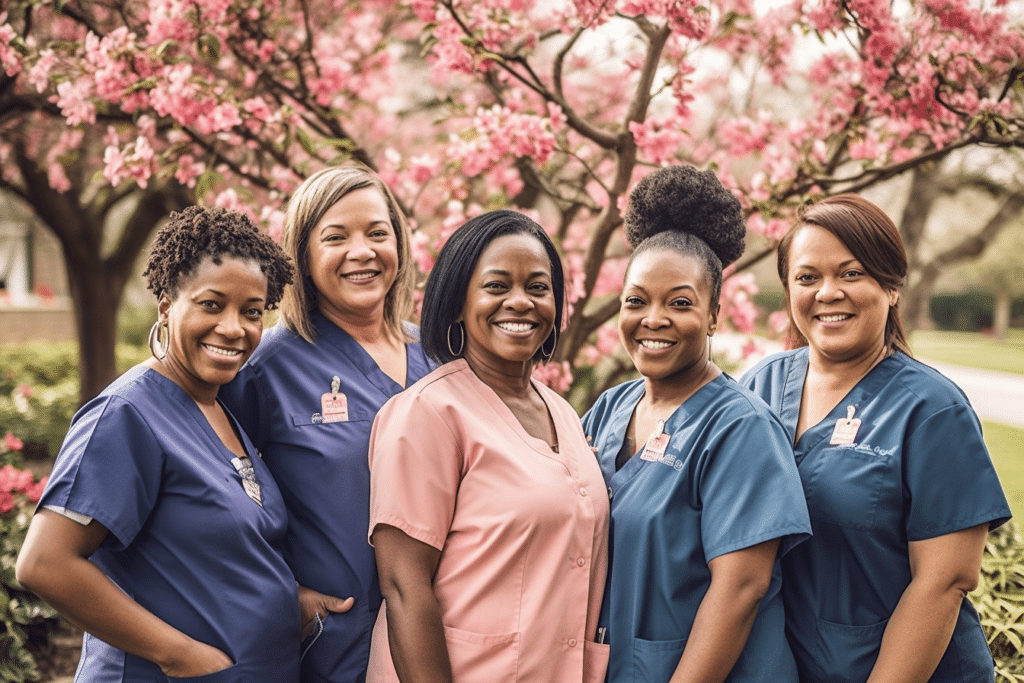 Your Family is Our Family
No family should experience the stresses of aging without the needed information to make the best decision. Our Certified Senior Advisors® are dedicated to providing compassion, dedication, professionalism, and advice to give the reassurance we all need when helping our loved ones. 
Contact us today to start the conversation on how our core values and philosophy of care can help you and your family.
Are home care services available 24/7?
As life progresses, the need for around-the-clock care can become necessary. Home care services provide a viable option for those looking for 24/7 support, offering a compassionate and knowledgeable team of caregivers that can be relied upon for constant assistance. With a patient, engaging approach, home care services provide an invaluable layer of comfort and support, allowing seniors to maintain their independence with the peace of mind that comes from knowing they are not alone.
How Do I Help My Senior Understand the Importance of Home Care Services?
It's essential to explain the value of having support in the home for your elder, so they can live in comfort and safety. Home care services can provide invaluable assistance to seniors, and it is important to ensure that they understand how these services can improve their quality of life. 
Explaining the importance of home care services to a senior is an important part of helping them to live a safe and comfortable life. It is important to be patient and compassionate when speaking with seniors about the value of home care services. 
Be sure to emphasize how the services can help them live more independently and safely in their own homes. It is also important to explain that these services are not just for seniors who are in need of extra assistance but are also beneficial for those who want to maintain their current independence. 
By taking the time to explain the importance of home care services, you can help your senior understand the value of having support in the home.
Helping Seniors Recognize the Value of In-Home Companion Care
Many seniors can be reluctant to accept companion care services because they might think doing so shows they can no longer care for themselves. There are, however, methods that can assist seniors in appreciating the value of companion care services.
First and foremost, it's crucial to be honest and upfront with the senior about your requirements for an in-home care agency. This might assist in removing any preconceived notions or worries the senior may have regarding companion care.
Involving the senior in care planning can also be beneficial since it can make them feel more in charge of their care and invested in the services they are receiving.
Another tactic is to emphasize the benefits of companion care, including the companionship and socialization it offers as well as the assistance with simple housework and food preparation. 
Additionally, framing companion care as a means of preserving the senior's independence as opposed to a sign that they are unable to take care of themselves can be useful.
Making ensuring that the senior and the companion are a good fit can also be accomplished by involving the senior in choosing the companion care agency or individual caregiver.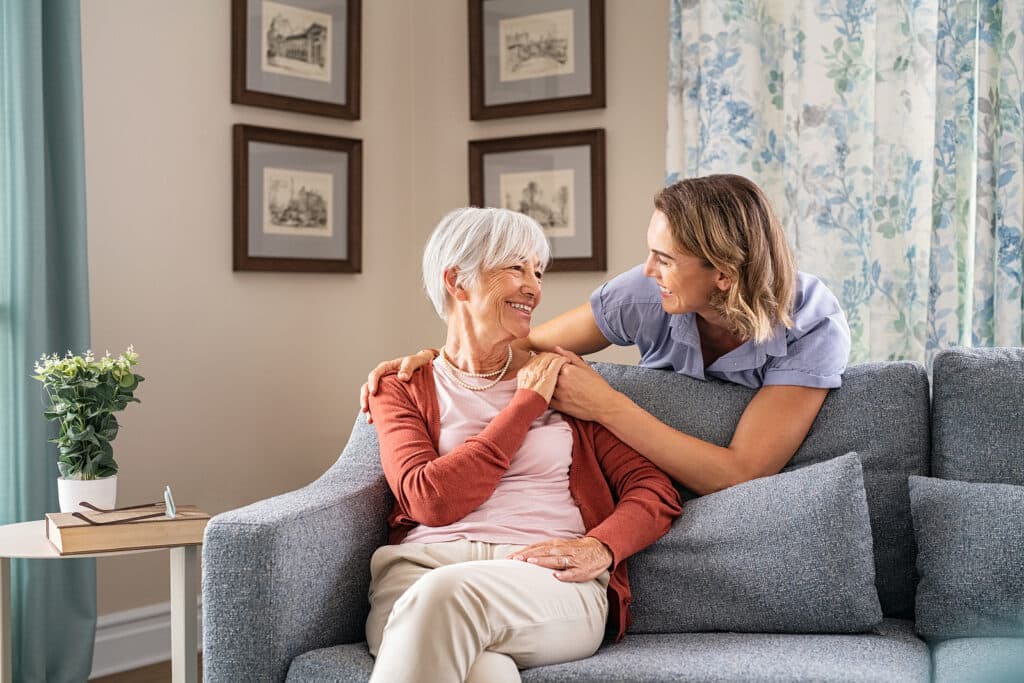 How Much Do Home Care Services Cost?
When it comes to home care services, the cost can vary greatly depending on the needs of the individual. Figuratively speaking, the cost of home care services is like a jigsaw puzzle, and the pieces must be carefully and thoughtfully put together to meet the unique needs of the senior. A compassionate, knowledgeable service provider should be able to provide a tailored, affordable solution that takes into account the senior's needs, budget and lifestyle. Providing seniors with the care they need in the comfort of their own home is a noble endeavor, and one that should be taken seriously.
What Questions Should You Ask Before Hiring a Home Care Agency?
If you're considering hiring a home care agency for your senior loved-one, it's essential to ask the right questions to ensure they get the best care possible. Here are some important questions to consider:
What type of services does the agency provide?

How much does the agency charge for its services?

Does the agency have a good reputation and does it have testimonials and reviews?
It's also important to determine if the home care agency is properly licensed and insured. Ask the agency to provide proof of licensure and insurance before hiring them. 
Additionally, you should ask about the qualifications and experience of the caregivers that will be providing services for your senior. Make sure they are qualified to provide the level of care that is needed for your senior. 
Lastly, inquire about any additional services that the agency might offer. Understanding these factors will help you make an informed decision when it comes to selecting the right home care agency.
Contact us today to start the conversation on how our core values and philosophy of care can help you and your family.