Senior Home Care in Colorado Springs, CO
I've been very blessed to have wonderful parents and in-laws, who have been role models of selflessness and compassion throughout my life.  For this reason, it was so important that they received the best care when they became unable to care for themselves.   Such care provided them with a great quality of life and gave my wife and me added peace of mind knowing they were being well cared for.  I was so moved by the heartfelt assistance they received from caregivers that I started our Talem Home Care business to provide that very care to those in need.  As a retired US Air Force Colonel who spent 23 years serving my country alongside my fellow service men and women, I also have a strong passion for caring for our senior veterans.  Thus, Talem takes great pride in serving and caring for our veterans who spent much of their lifetime serving our country and its citizens.  For these combined reasons, our Talem caregivers strive each and every day to provide loving care to all seniors to make their lives as enjoyable as possible and bring comfort to family members knowing their loved ones are in good hands.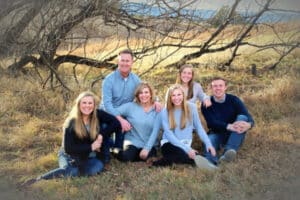 It's with this sense of family that Talem Home Care seeks to care for others.  We know that caring for a family member involves not just the individual receiving care, but the entire family.  For this reason, we look forward to engaging with all family members to ensure that the recipient of the care and the loved ones of the recipient all have peace of mind through that process.  To achieve this, we're dedicated to providing care that is tailored to each individual, which may involve aiding a senior who is suffering from Alzheimer's or dementia; assisting an individual with everyday personal needs in the home, such as preparing meals and getting dressed; completing household chores, running errands, and providing transportation; or taking the time to talk and provide companionship while helping with a hobby or watching tv.  It is through this combination of care that our caregivers seek to improve the quality of life of our clients and relieve loved ones of any concerns regarding care needs.
We will help to guide your family through the many options of care and financing the care.  We'll then develop a tailored care plan and match the ideal caregiver to provide the specified care; and, if the time comes, we'll assist your family in deciding on an optimal care community to transition to for full-time care.  If you or your family member is facing these decisions regarding care options, we would be honored and humbled to assist you through that process and provide that care with a servant's heart.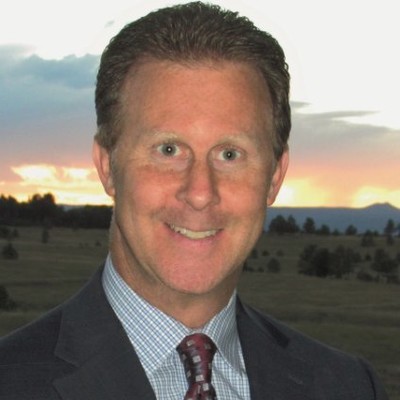 Owner & Executive Director
During his 23 years of service in the US Air Force, Aldon led numerous organizations to greater success while achieving the rank of Colonel.  Then as a consultant with an international consulting firm, he advised national and defense organizations in overcoming their major challenges.  He later significantly improved a multi-state construction company's operational efficiencies and employee culture as its COO.  While these may be viewed as diverse pursuits, they all reflect Aldon's desire and passion to serve and positively impact others and their quality of life.  After witnessing the heartfelt care his mother, father, and mother-in-law received during the latter stages of their lives, Aldon started Talem Home Care & Placement Services in Colorado Springs.  He has been able to apply his passion for serving others along with his leadership experience to guide his Talem team in providing that same compassionate and personalized care to seniors, while bringing peace of mind to their loved ones.  Today, he continues his daily commitment to ensure Talem provides optimal care with a servant's heart to seniors.  Aldon is blessed to have been married to his lovely wife, Lauralyn, for 27 years, and couldn't be prouder of his four children, Jordan (25), Delaney (23), Lindsey (20), and Sydney (17), who also have a heart for helping others.  When he isn't visiting, advising, or overseeing care for seniors, Aldon enjoys spending time with family and friends, hiking, and playing other sports, albeit a little slower than he did at one time.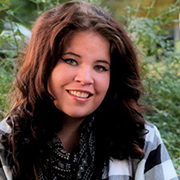 In March of 2016, Shailene acquired her QMAP certification, leading her into the healthcare field. When she stepped foot into community care, she perceived those for whom she cared as her own family, voluntarily caring for her residents with love and respect as if they were her own grandma, grandpa, mom or dad. She spent two years learning the different aspects of community living. During that time, she learned how important it is for someone to be independent in their home for as long as possible as she witnessed the difficulty some of her residents encountered during their transition from home to community care.  She eventually was led to the senior in home care industry where she could help clients sustain that very independence.
That journey led her to Talem Home Care where she was greatly impacted caring for her first client, a 53-year old lady with Multiple Sclerosis.  Her compassion, dedication, and commitment resulted in her being promoted to the scheduler position.  In this capacity, she has scheduled thousands of shifts for over 100 clients and 200+ caregivers.  Her oversight has played a key role in ensuring optimal care has been provided to each and every client, often backfilling shifts herself.  She has been an integral part in the growth and success of Talem Home Care Colorado Springs.
Empower People to Experience the Full Joy of Living
As a senior company we want to be the one place people can turn to to get the answers they need.  We want to be a trusted advisor and a resource centre to those who do not know where to go.  Over our 20 years in this industry, we have been recognized for providing unmatched support and value and for creating effective, quality, and innovative community-based long-term care support programs for the community we serve.
The Latin word Talem can be translated to empower, lead, & achieve. At Talem Home Care, we empower people to take control of their health and lead them through the complicated health care system so our patients can achieve their goal of staying independent and healthy at home for as long as possible.
Our vision is to Empower People to Experience the Full Joy of Living. That statement defines who we are as a company. Our duty is to help our staff, our clients, and our community partners achieve their goals and dreams by giving those we work with every opportunity possible to be successful.
We recognize that our staff, with all their hard work and dedication, is the single most important key to our success and we strive every day to find better ways to support and show appreciation towards our staff. Our employees enjoy a family-friendly office environment that offers flexibility in a low stress, low-pressure environment. Which in turn, allows our clients to experience the best in customer service.
Our clients experience greater self-confidence, freedom, and our support allows them to enjoy their life on their own terms
Talem Home Care – Milwaukee has a strong reputation as a responsible community citizen and has long been committed to improving the quality of life in the communities we serve.
Talem Home Care – Milwaukee recognizes the importance of balancing both work and a family life.
At Talem, we have a strong appreciation for the variety of cultural and ethnic backgrounds that shapes us into the unique individual we are today.
Our employees also have countless opportunities to grow personally and professionally. With numerous training programs and outlets for development, we ensure that our employees are continually strengthening their skill set and developing as individuals.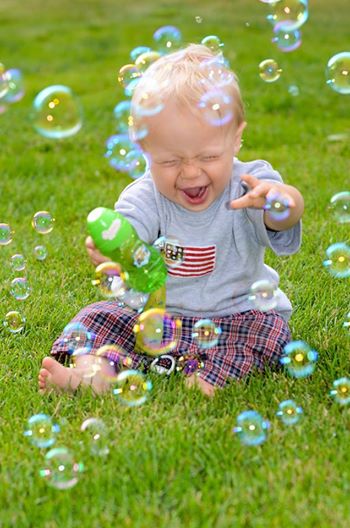 Making the World a Better Place

We are committed to improving the quality of life in the communities we serve.

We believe that family is of fundamental importance.  We recognize the importance of balance between family and work. And we strive to treat everyone we touch with the same respect, love, humility, and responsibility one would have in their own family. 

We believe that personal service is the byproduct of the systems, people, vision and culture embraced by all in our company.

Talem Home Care and our corporate owned locations, donate a portion of our profits to a local charity.
Talem Home Care has become a place where people can go to get the answers they need. Our years of experience in the senior care industry, have allowed for us to become a trusted resource and information center to get answers.
You do not need to be a client to get our help. We understand there may be times when you or a loved one might end up in the hospital, or a doctor informs you that you might face some difficult health issues. You might need help figuring out how to pay for long term care, finding medical equipment, or you might need a referral for home health, hospice, house call doctor, mobile pet groomer, or any other service that can help you as you age.
To help you find the answers you need and to get you the right quality help and services.  So, let our experienced senior advisors help by providing free care management services, advocation, resources, and support.
Our core values are the foundation on which we have built such a strong company. They reflect and support our mission, guide our decisions, our actions and how we provide service.
We invite you to be a part of this great company. Either as a client, community partner, or employee you will experience warm and compassionate people who have a deep passion to "empower people to experience the full joy of living.