Brain Fitness & Social Engagement Services
As a home care and placement services company, we want to be the one place people can turn to get the answers they need. We want to be a trusted advisor and a resource center for those who do not know where to go. Over our 20 years in this industry, we have been recognized for providing unmatched support and value and for creating effective, quality, and innovative community-based long-term care support programs for the community we serve.
We recognize that our staff, with all their hard work and dedication, is the single most important key to our success and we strive every day to find better ways to support and show appreciation towards our staff. Our employees enjoy a family-friendly office environment that offers flexibility in a low stress, low-pressure environment. This in turn, allows our clients to experience the best in customer service.
Being actively social and intellectually engaged can significantly benefit our loved one's brain, body, and mental well-being. Staying physically active and socially engaged directly impacts helping the elderly cope with anxiety and eliminate isolation. Additionally, it may also increase a senior's lifespan.
Talem Home Care can help!
We will:
Assist in creating a monthly or weekly activity and/or social calendar.
Provide a caregiver to engage in the physical, mental, or social activity of your choice.
Why Are Activities Important?
Many studies show that participating in activities like listening to music, singing, and crafts can positively affect seniors with Alzheimer's and dementia.
These studies also show that seniors who regularly exercise their minds and body periodically enjoy longer, healthier lives and may be less susceptible to other ailments.
Additionally, there are other benefits to having an activities program:
Being social helps avoid mental health conditions in seniors 

Social activities help seniors keep their independence 

Activities help increase communication with seniors 

Recluse, lonely seniors show a decline in cognitive function 

Increased mental activity can lead to increased physical health Activities to help with depression, which affects a significant number of seniors. Staying socially active extends life expectancy
Benefits of Brain Fitness
As we age, keeping our minds sharp is essential for continued quality of life – and that's where brain fitness comes in! Brain fitness is an important part of staying healthy and engaged as we age. It helps to keep our minds active and engaged, which can improve our cognitive functions and prevent cognitive decline. Through brain fitness, seniors can increase their cognitive well-being and reduce the risk of developing dementia and Alzheimer's disease.
In addition to keeping our minds sharp, brain fitness can also help to improve our socialization. Socialization is important for seniors, as it helps to reduce feelings of loneliness and isolation. Socializing with others can help to reduce stress levels, improve communication skills, and promote positive relationships.
It is important for seniors to have access to social activities and programs, whether it be in a senior center, a home care setting, or even online. Brain fitness and socialization can be beneficial for seniors in many ways, and it is important to prioritize these activities as we age.
Our skilled and dedicated leadership team has been working in health care for over 20 years. Click here to see the rest of our Care Services.
Find Brain Fitness & Social Engagement Services in Colorado Springs, Air Force Academy, Black Forest, Cimarron Hills, Fort Carson, Gleneagle, Larkspur, Manitou Springs, Monument, Palmer Lake, Perry Park, Rock Creek Park, Security-Widefield, Stratmoor, and Woodmoor, CO and surrounding areas.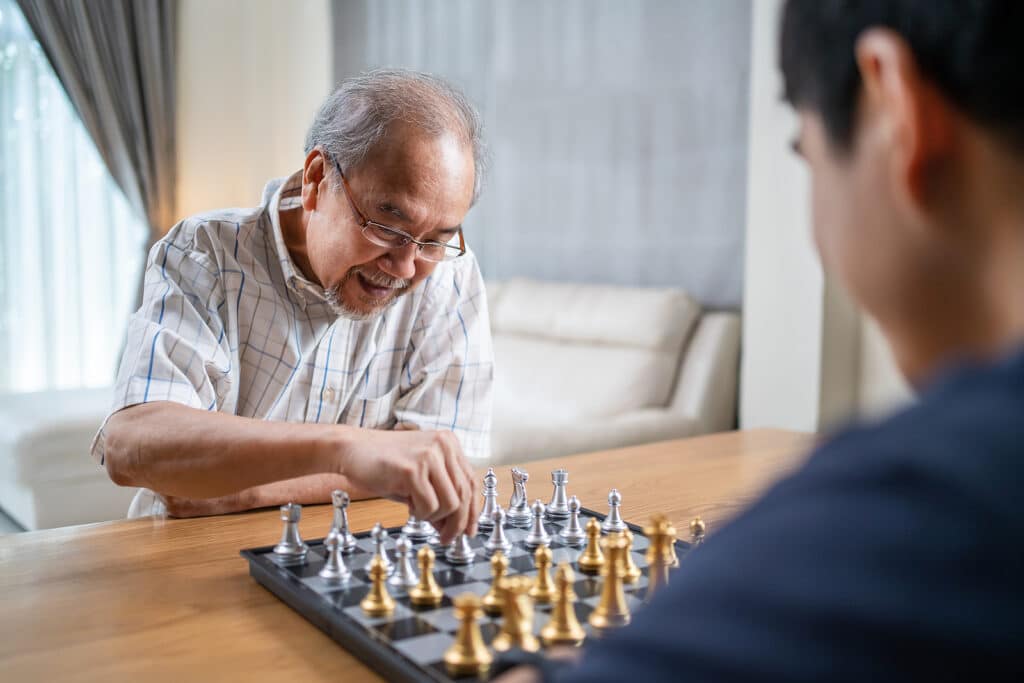 You can keep your mind sharp by engaging in brain exercises, such as puzzles and trivia, which can help increase your cognitive abilities. Seniors can enjoy a wide range of activities to keep their brains active:
Doing puzzles, such as crosswords, Sudoku, and jigsaw puzzles

Playing board games, such as chess, checkers, and Scrabble

Learning a new language

Trying out new recipes
These activities can help stimulate the brain and keep it healthy and functioning properly. They can also improve memory, focus, and concentration. Additionally, they can help seniors maintain a positive outlook on life and stay socially and mentally engaged. Brain exercises are an important part of a healthy lifestyle for seniors, and can help them stay sharp and maintain independence.
Learn more About Us and what sets us apart from the rest. Our leadership, mission, values and vision have allowed us to shine above the rest.
Benefits of Socialization
Connecting with other people is so vital for our elderly loved ones; it can mean the difference between feeling lonely and feeling connected.
Socialization is an important part of healthy aging, as it helps seniors stay physically and mentally active. It can also help them feel more connected to the world around them, and even improve their overall wellbeing.
Socialization can keep seniors mentally stimulated, as they are able to engage in conversation with friends and family, which can help keep their minds sharp. It can also help reduce the risk of depression, as seniors are able to have meaningful connections with others and share their stories and experiences.
Socialization can also help seniors stay physically active, as they are able to take part in activities with other people, such as going for walks, playing games, or attending classes. In addition, socialization can help reduce the risk of cardiovascular disease and other health problems, as it encourages seniors to stay active and engaged.
Your Family is Our Family
No family should experience the stresses of aging without the needed information to make the best decision. Our Certified Senior Advisors® are dedicated to providing compassion, dedication, professionalism, and advice to give the reassurance we all need when helping our loved ones. 
Contact us today to start the conversation on how our core values and philosophy of care can help you and your family.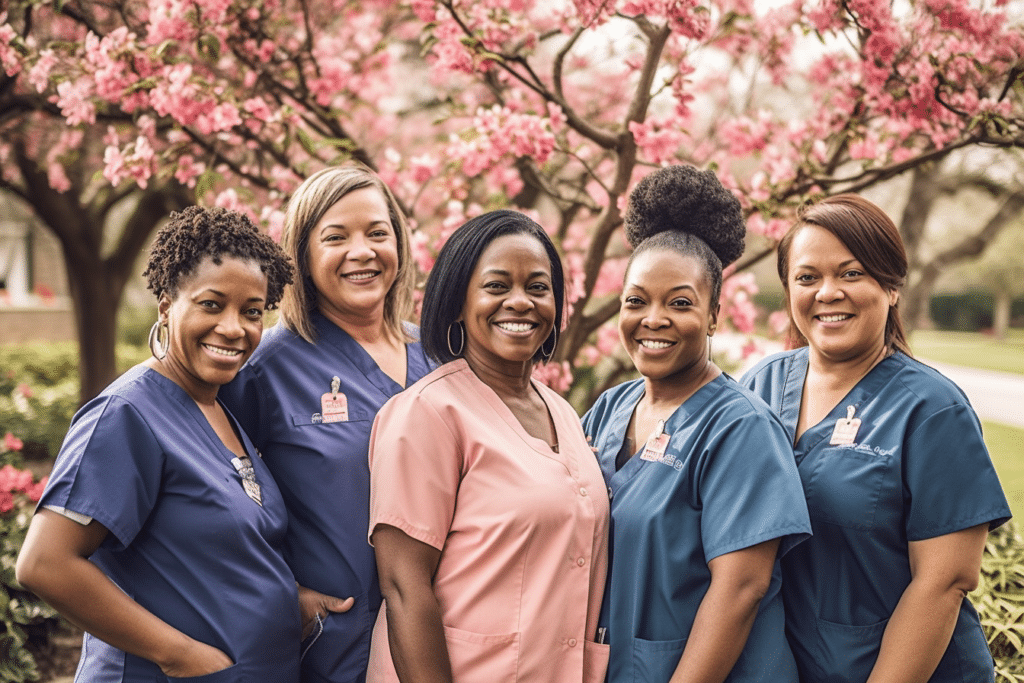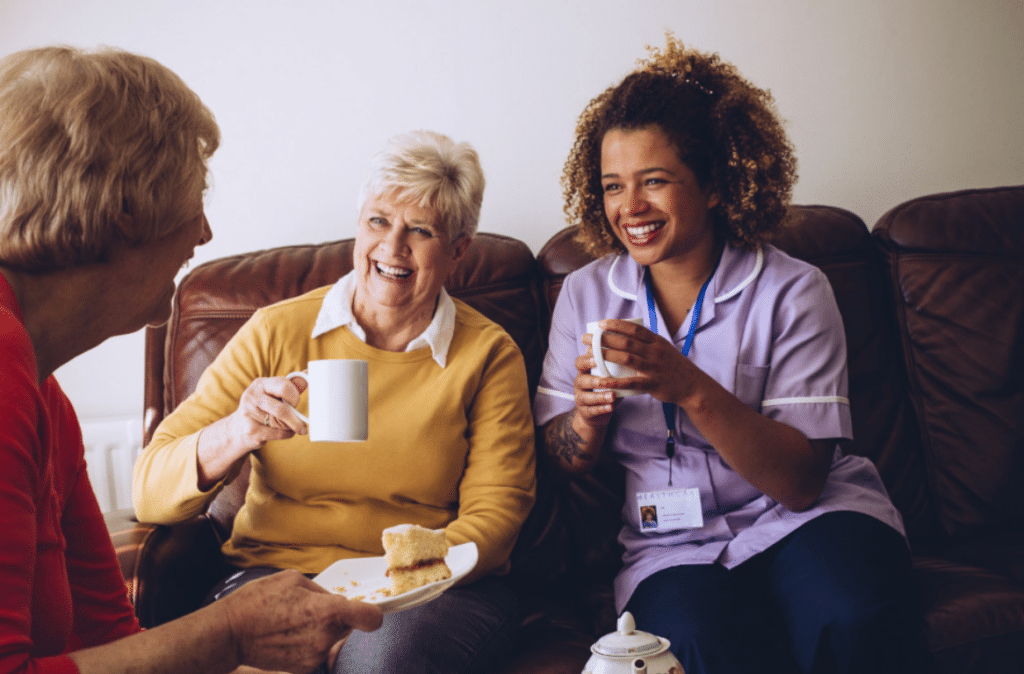 Types of Social Activities
Getting involved in social activities is a great way to stay connected, boost mood, and keep life meaningful. Staying socially active is especially important for seniors, as it can help to prevent feelings of isolation, depression, and cognitive decline. Social activities can range from attending group classes or events, such as art classes or lectures, to joining community groups and volunteer organizations. It can also include spending time with family and friends, as well as connecting with new people.
Technology can also be used as a way to stay socially connected. Phone calls, video chats, and social media platforms can all be used to stay in touch with loved ones, as well as to connect with new people. Additionally, virtual events, such as webinars and online classes, are becoming increasingly popular and can provide a great way to stay connected and engaged with the world. Socialization is an important part of staying physically and mentally healthy, and there are many different types of activities that seniors can get involved in to reap these benefits.
Staying engaged in social activities is a great way to keep your life full and meaningful, and there are some easy tips you can use to stay connected. To ensure you stay socially engaged as a senior, consider the following tips:
Make use of technology.

Social media, video chat, and other online tools can help you stay in touch with your family and friends, even if you can't physically be together.

Get involved in your community

. Participate in local activities or join a group that interests you, such as a book club or an exercise class.

Take up a new hobby.

Learning something new can be fun and rewarding. It also helps you stay active and connected with others who share your interests.

Volunteer.

Giving back to your community is a great way to stay socially engaged. You can volunteer your time or skills to help those in need.

Stay active.

Exercise regularly and stay physically active. Exercise can help you stay in shape, as well as help you maintain your mental sharpness.
By following these tips, seniors can stay engaged in social activities, stay connected with their loved ones, and stay mentally and physically active. Social activities can be a great way to keep your life full and meaningful.
Contact us today to start the conversation on how our core values and philosophy of care can help you and your family.