As my parents and grandparents age, I often think about the comparison between the struggles they face as they age and the struggles I faced growing up. For example, when I was a child, they were always telling me to be careful. I often heard "don't do that, you'll hurt yourself" or "stop jumping on the bed before you fall". They were worried that I would hurt myself and break a bone. Because of that, they were always worrying and looking over me.
I am sure that most of us remember similar conversations growing up. Now that I am older, I find myself having those same conversations, only this time it's me worried about my parents' safety. I finally understand what I put them through, but I have the same loving concern for their safety that they had for me.
Over the years, I have felt the frustrations and have seen others struggle trying figure out the puzzle that is aging with grace. Constant changes to Medicare or our health care system leaves us lost and wondering "why can't this be easier".
However, there is good news! We can help! I encourage you to experience the passion we have at Talem Home Care that makes us so successful in helping others live their lives to the fullest. My commitment to you is that you will always have someone on your side helping you navigate through the challenges you face as you age. I am honored to be in a position to help and want to thank all of  you who have and continue to allow all of us to be a part of your life!
Founder/CEO, Certified Senior Advisor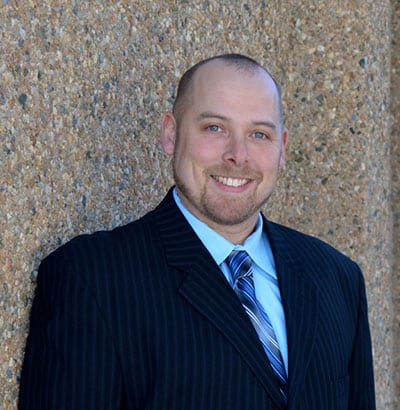 Meet Jake Rankin, Owner & CEO
In 2005, Jake Rankin launched his career in healthcare when he started working as a case manager for a non-medical home care agency in Boise, ID. Having already received a Bachelor's Degree with majors in Marketing and Organizational Behavioral Skills in 2003, Jake decided to go back to school to earn a MBA which he received in 2006.
Over his career in the healthcare industry, Jake gained wide experience understanding the many challenges and resources that face the senior population. He has worked in home health, home care, hospice, home infusion. In 2010, he received his certification as a Certified Senior Advisor®. Being a Certified Senior Advisor®, specializing in long-term care, post acute care, and transitional care, has allowed Jake to help an uncountable number of seniors and/or their family navigate through the complicated health care system and accomplish their goal of staying healthy and independent at home for as long as possible.
Jake has been CEO of Talem Home Care, LLC since our inception in September of 2013. In addition to launching this great new company, he is also an active member in the community and can often be found (when not on the softball fields) supporting various charities or volunteering at local assisted livings and nursing homes.