End of Life Care and Support Services
As a home care and placement services company, we want to be the one place people can turn to get the answers they need. We want to be a trusted advisor and a resource center for those who do not know where to go. Over our 20 years in this industry, we have been recognized for providing unmatched support and value and for creating effective, quality, and innovative community-based long-term care support programs for the community we serve.
We recognize that our staff, with all their hard work and dedication, is the single most important key to our success and we strive every day to find better ways to support and show appreciation towards our staff. Our employees enjoy a family-friendly office environment that offers flexibility in a low stress, low-pressure environment. This in turn, allows our clients to experience the best in customer service.
Caring for a loved one at the end of life, alone in itself, can be extremely difficult and stressful. But when family members are forced to become a caregiver for their loved ones, it can take an even larger toll on all of us.
Studies have shown an increasing burden on loved ones, especially spouses, that is putting many people at their breaking point. Some experts call this type of stress caregiver syndrome, as Dr. Andree LeRoy first mentioned in an article he wrote for CNN.
Talem Home Care partners and works with many Medicare-approved hospice agencies to help relieve the stress and increase the comfort, support, and quality of life for those preparing for end-of-life care. Our support and assistance allow families to make the most of their time together. We provide support for family and friends during their most difficult times.  
Expanding a family caregiver's support system, getting help with caregiving tasks, finding sources of respite, and providing education and information to caregivers can decrease the incidence of this syndrome.
We are always here for you
Our approach is simple. Whether you need help and support at home or in a care facility, our caregivers make it possible, so all you have to do is spend time with your loved one. Our compassionate caregivers provide the best in emotional and moral support as well as assistance with tasks including but not limited to:
Respite Care: Temporary relief for family and friend caregivers can be as significant as direct care for your loved one. Being a family caregiver can be emotionally and physically exhausting. Sometimes family caregivers need a much-needed break. Our support can include:
Light housekeeping, laundry, and homemaker services

Grocery shopping and errands

Meal Prep

Protective Oversight

Can be provided in-home or in a care facility
Care for your loved one: Help with everyday non-medical tasks, including assistance with daily living activities.  We will create a custom care plan designed to provide extra comfort, companionship, and support, including:
Comfort measures

Companionship with things like games, writing and reading, social support, or someone to talk to for help with isolation, loneliness, and depression

Activities of Daily Living like bathing, dressing, and toileting

Medication Reminders
Family Support: Should families need support after a loved one's passing, we can continue to help them deal with the grief and many of the tasks they will face.
Lighten the burdens a family may feel

Companion and emotional support for surviving spouse

Help with connecting with bereavement services

Help to find a senior community for surviving spouses if they can't live alone

Help organize personal items or provide helpful resources

Pack belongings into boxes or provide helpful resources

Provide downsizing or estate sale resources
Our skilled and dedicated leadership team has been working in health care for over 20 years. Click here to see the rest of our Care Services.
Find End of Life Care and Support Services in Milwaukee, Broomfield, Denver, Colorado Springs, Fort Collins, Hartford, New Haven, and surrounding areas.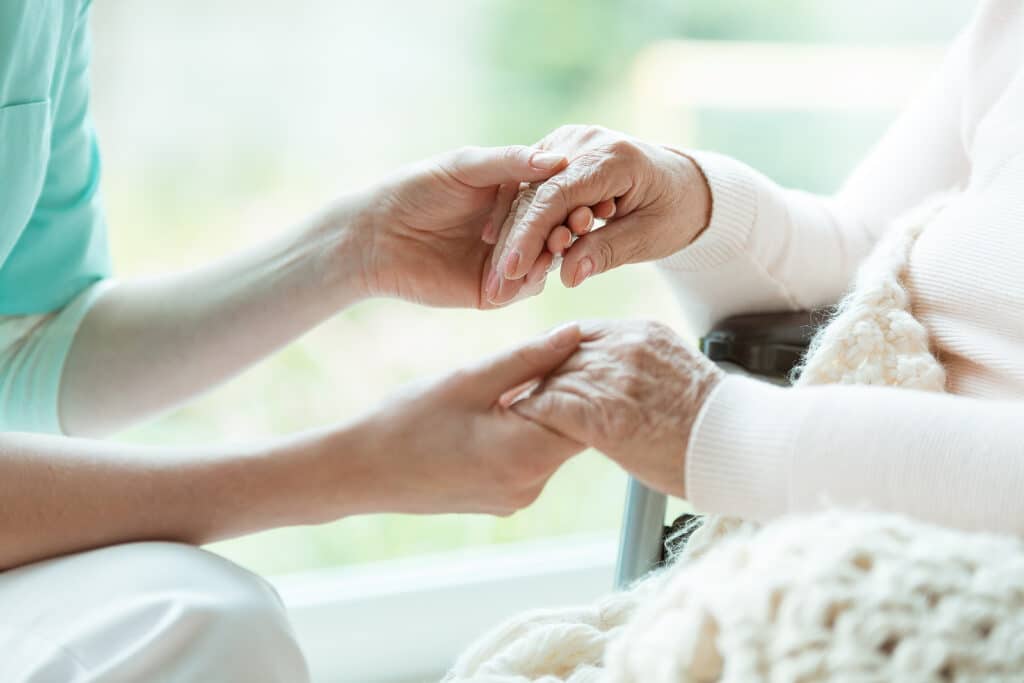 Learn more About Us and what sets us apart from the rest. Our leadership, mission, values and vision have allowed us to shine above the rest.
The Benefits of End-of-Life Care
End-of-life care helps not only those facing death, but also their families who are experiencing the trauma and grief of the impending loss. It can provide them with much-needed emotional and practical support, offering not only physical comfort but also helping them to find spiritual peace. It also helps families to come to terms with their loss and to grieve in a healthy manner. With the right care and support, everyone can find some degree of comfort during this emotionally challenging time.
Accessing End-of-Life Care Services
Hospice care is often the most comprehensive option, providing 24/7 medical support, as well as emotional and spiritual support for the dying person and their family. 
Hospice care may also include home care, in which specialized nurses and other staff visit the patient's home to provide care. Other end-of-life care services such as palliative care, bereavement counseling, and spiritual guidance can be provided either in a hospital or in the home, depending on the needs of the individual and their family.
Physical, Emotional, and Spiritual Support
Emotional support may come in the form of counseling, support groups, and befriending services. Spiritual care encompasses any spiritual or religious practices that may provide comfort and meaning.
These services are tailored to the individual needs and preferences of the person and their families. They are designed to create a warm and welcoming environment, providing an atmosphere of understanding and acceptance. With the right care and support, those facing end-of-life can find peace and comfort, surrounded by the love and support of their family, friends, and caregivers.
Your Family is Our Family
No family should experience the stresses of aging without the needed information to make the best decision. Our Certified Senior Advisors® are dedicated to providing compassion, dedication, professionalism, and advice to give the reassurance we all need when helping our loved ones. 
Contact us today to start the conversation on how our core values and philosophy of care can help you and your family.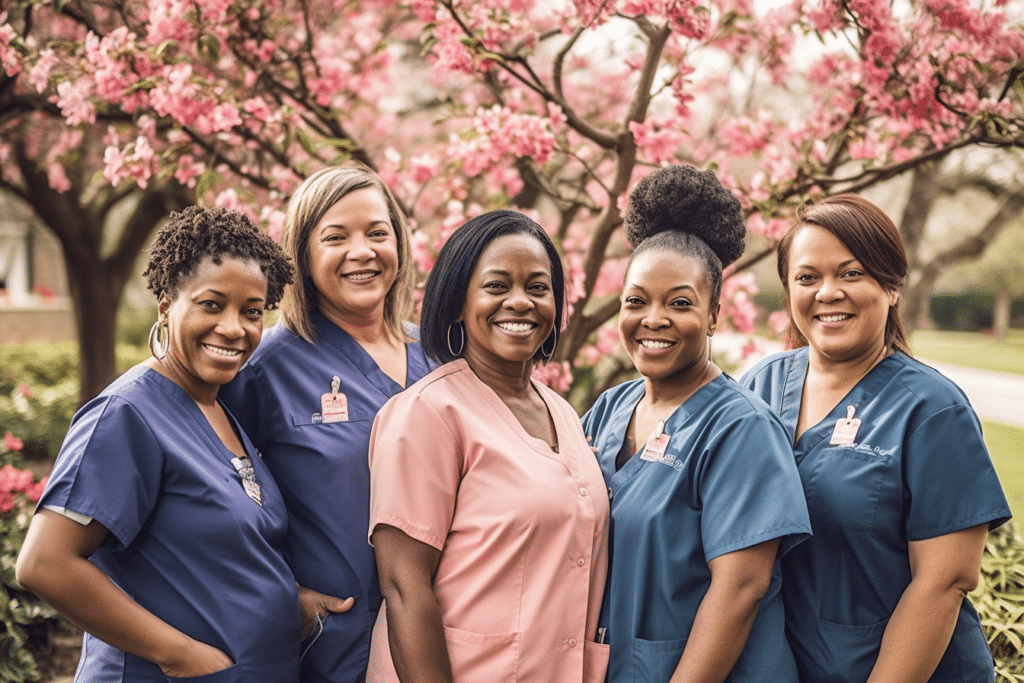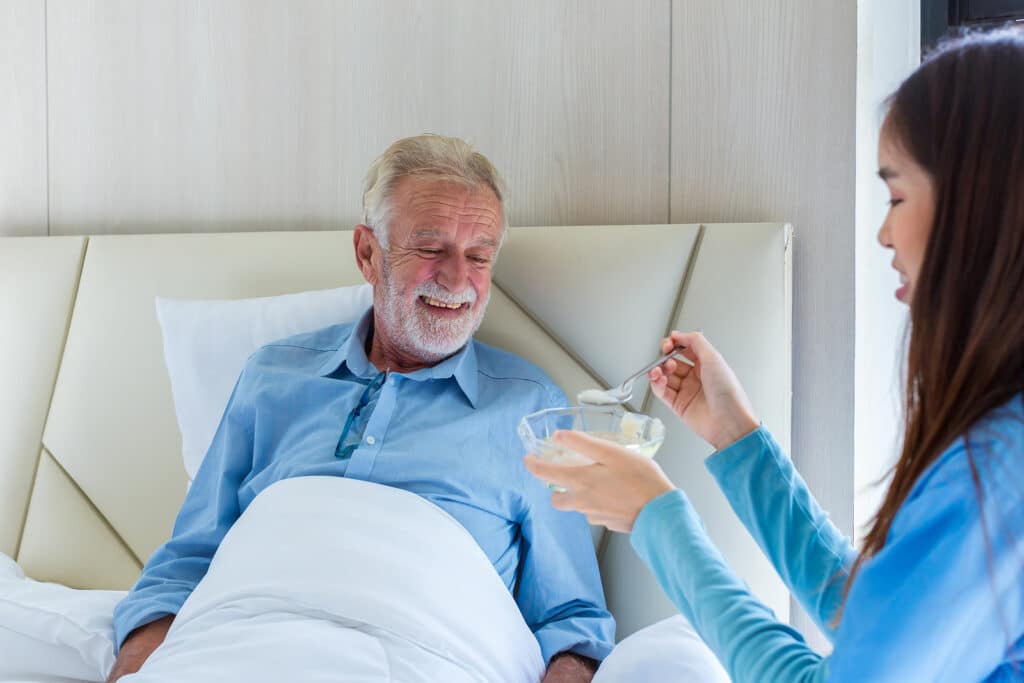 Types of End-of-Life Care
End-of-life care ranges from in-home hospice care to support services. 
Hospice care focuses on offering physical, emotional, and spiritual support for the person and their family. This care is provided by a team of specialists and can include medical care, pain management, and emotional and spiritual support. 
End-of-life support services can include home health aides, respite care, and other services that provide assistance and comfort to the person and their family.
No matter what type of end-of-life care you choose, it is important to focus on comfort and quality of life for the individual. With the right support, individuals can remain in their homes, surrounded by family and friends, and still receive the care they need. 
End-of-life care can also provide relief from pain and discomfort, as well as emotional and spiritual support. It is important to remember that end-of-life care is not just about prolonging life, but about providing the best quality of life for the individual and their loved ones.
How can I ensure that my loved one's end-of-life wishes are respected?
With nearly 70% of Americans wanting to continue living at home during end-of-life, it is important to ensure that the wishes of our loved ones are respected and honored. It is a difficult situation to be in, but having the right conversations and planning ahead will help to ensure that your loved one's wishes are respected and that their end-of-life will be as comfortable as possible.
Having an honest and open discussion with your loved one, as well as their healthcare providers, can help to identify their wishes and ensure that those wishes are respected. You can also research resources such as advance healthcare directives and hospice care, which can provide additional support for end-of-life care.
Tailoring End-of-Life Care to an Individual's Needs
Understanding that everyone's needs are unique, tailoring end-of-life care to an individual's needs is an important part of providing a meaningful and compassionate experience. Communication is essential for understanding what a patient's needs are and how they can be addressed. This could include talking with the patient and their family about their beliefs, values, and any cultural or spiritual wishes they may have.
It is also important to consider the patient's preferences when making decisions about care. This could include their lifestyle, hobbies, and interests. Understanding the patient's wishes and preferences can help create a plan that meets their needs and encourages them to stay as active and independent as possible.
What do I need to do to prepare for end-of-life care?
When facing the inevitable, it is natural to feel overwhelmed. But there are steps you can take to prepare for end-of-life care that can make the process easier. Coincidentally, it can also provide peace of mind for both you and your loved ones. 
Start by talking to your doctor and healthcare team about your wishes. It's important to document your decisions and make sure to share them with your family. 

Additionally, consider talking to an attorney about end-of-life legal documents such as a living will or medical power of attorney. 

Lastly, it can be helpful to assemble a support team of family, friends, and professionals to provide emotional and practical help. 
Taking these steps can help ensure that your wishes are respected and that you and your family are well supported.
Contact us today to start the conversation on how our core values and philosophy of care can help you and your family.